There is a strong link between physical and mental activity. By putting your body into motion, your brain will more efficiently process the things you read or heard, and open up for new knowledge and exciting insights.
Welcome to Iksu Sport
Iksu Sport in the outskirts of Campus Umeå is one of Europe's largest sports facilities. The training opportunities at Iksu are almost endless. As a student you get generous discounts and free training during the summer. In addition, the opening hours are tailored to fit your schedule, with the possibility of early morning workouts, lunch classes and group training until late in the evenings.
Iksu is also available in two other places in the city, with a slightly different focus. On the Arts Campus you'll find the newly built Iksu Plus, while at Iksu Spa in Umedalen you can combine gym, spinning classes and group training with spa treatments and massages.
Tip!
You don't need to bring along all your sports and outdoor gear to Umeå. At Iksu Sport you can rent equipment for most activities, including tents, sleeping bag, gas rings, climbing gear and cross country skis.
Brännboll - world cup and music festival
Brännboll is a typical Swedish sport, similar to rounders. Every summer in Umeå, there is a combined tournament and music festival.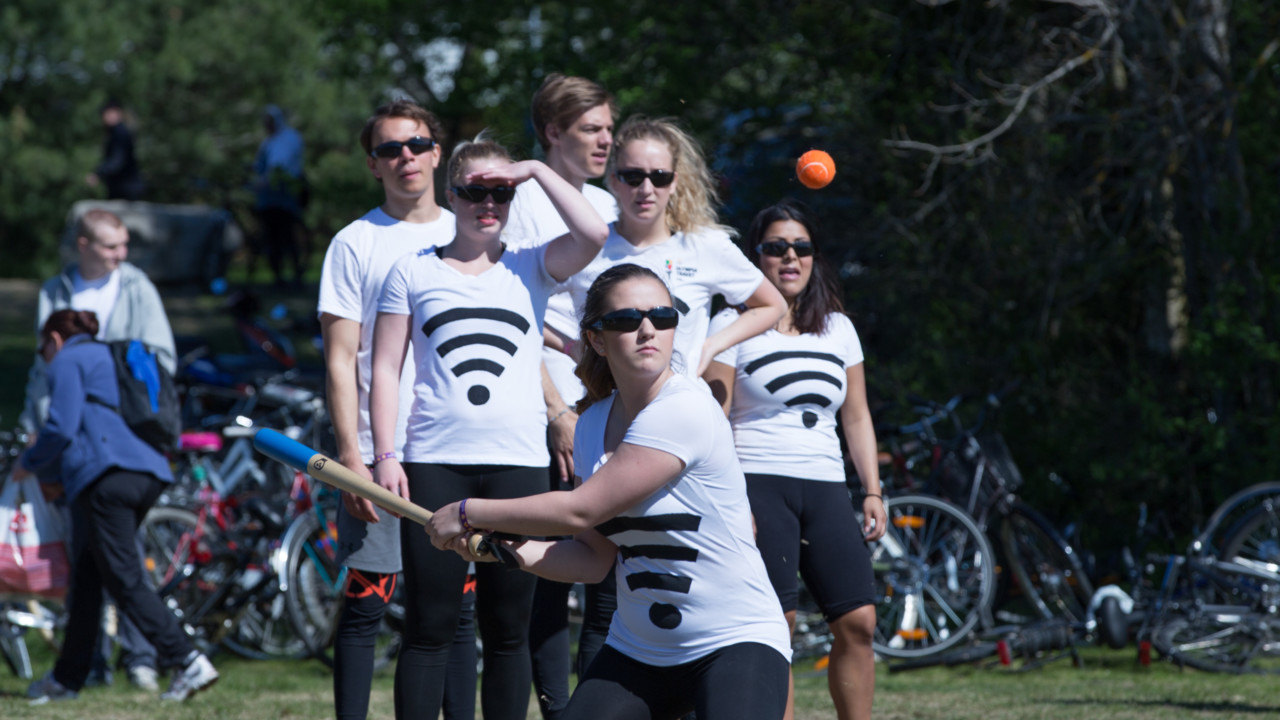 Get out there!
With its strategic location between forest and sea, Umeå is a great base for heart-pounding experiences in the wilderness. The closeness to nature is also ideal when you want to take a micro break from your studies.
Lake Nydala
Close to the university and the city you find the lake of Nydala. Here you can do most things that are fun - swimming, fishing, exercising or just hang out. Around the lake there's a 9-km loop in varied terrain, perfect for running and mountain biking. In the lake's northern part you can go for a swim at the beach or try the heated outdoor pools, hot tubs and water slides. At the lake you can also rent boats and windsurfing boards.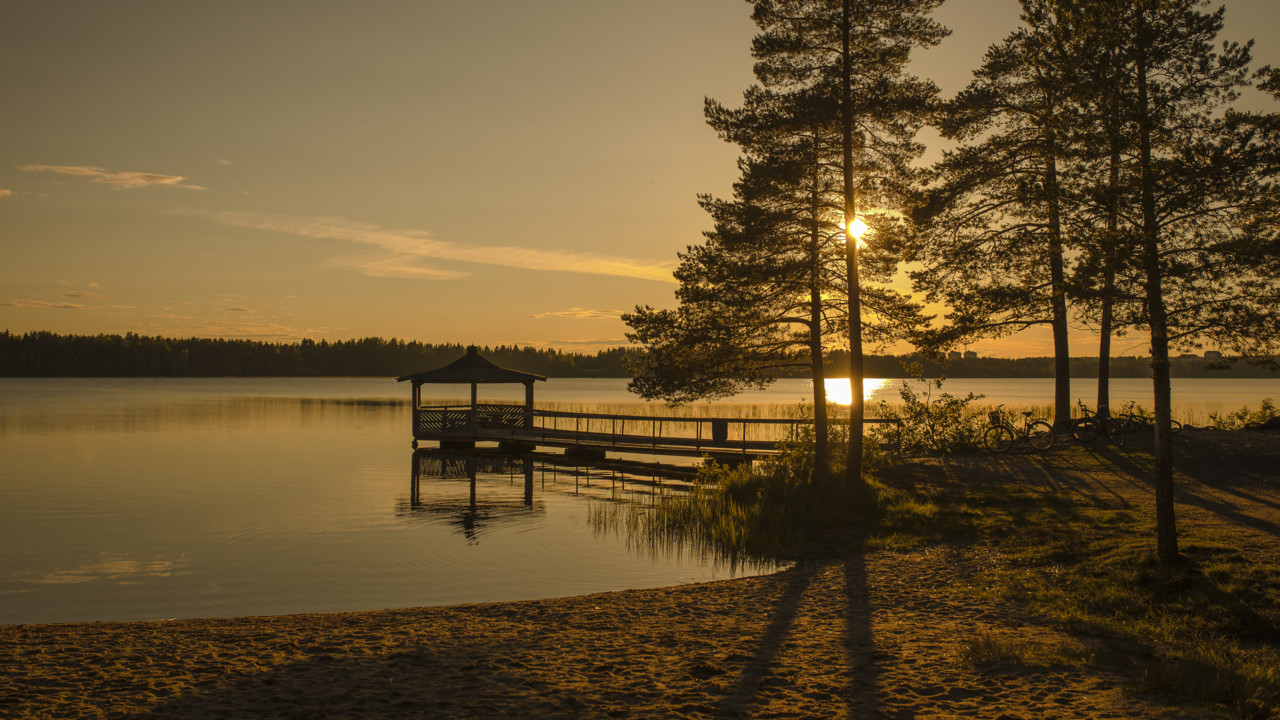 Lake Nydala a sunny evening in June
Image
Gammlia
Stadsliden or Gammlia as it's called by locals, is a large green area in central Umeå. Here you find several good tracks for running and cross country skiing - "SM-milen" is a hilly trail loop considered one of the toughest in Sweden. In winter time you can go skiing or snowboarding at Bräntberget in Gammlia.
The Tavelsjö trail
Starting from the old regiment in Umeå, the Tavelsjö trail extend 39 km north all the way to Vännfors. The trail offers many fine nature experiences and exciting detours. Here you find caves, nice climbing facility at Vallsberget, streams, lakes and unusual flowers. Take the opportunity to walk up to Tavelsjö mountaintop 284 meters above sea level, and find yourself on one of Umeå municipality's highest points. A tip is to walk in one direction and take the bus home.