"There is always something going on in Umeå, it is impossible to be bored here!"
Maya studied on exchange during the spring 2016 semester.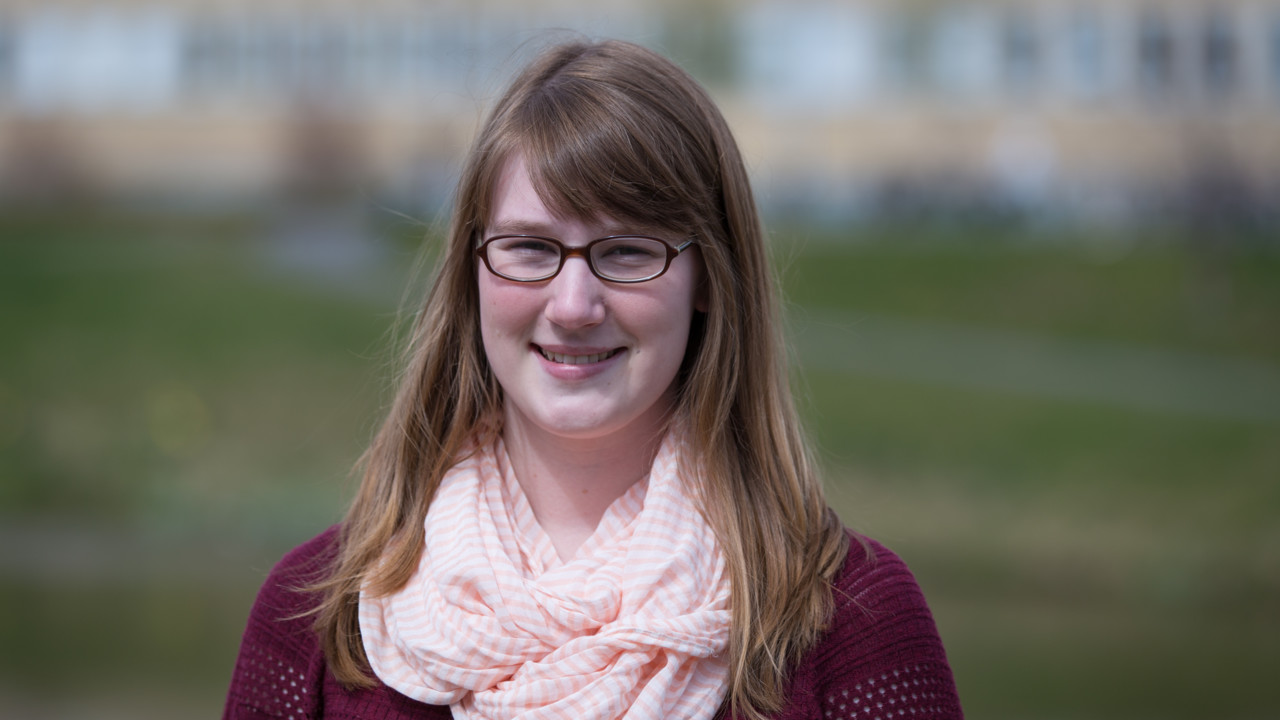 Home University: University of Manitoba, Canada
Major subject of study: Geography and Sociology
Favourite thing about Umeå University: The Buddy Programme
Three words to best summarise your time in Umeå: Enlightening, inspiring, fun!
Why did you choose to study at Umeå University?
I chose to study at Umeå University for a number of reasons. First, this university offers interesting courses in both of my minor fields, so I am able to take classes relevant to my degree during my semester abroad. Second, I liked the idea of living and studying in a smaller, university-focused city, as my city in Canada is quite large compared to Umeå. Third, I found that I knew very little about Sweden when making my decision of where to go on exchange, and decided that it would be an interesting experience to go somewhere that I am unfamiliar with. A small city in northern Sweden sounded perfect to me, and that is how I ended up choosing Umeå University.
What do you like most about your courses?
I love the international aspect of my courses here in Umeå University. We study topics that are relevant all over the world, and it is very interesting for me to see how geographical and sociological concepts relate to countries other than my own. There are also many international students in my classes, and it is great to hear their ideas and applications of concepts that I am familiar with from my home university. I have learned so much here about the international applicability of my fields of study, and I feel that this has added to the value of my degree.
What do you do when you are not studying?
When I am not studying, I mostly spend time with friends from the Buddy Programme and from my classes. We like to go bowling, go to movies, and go to student events such as pancake nights at Skogis or International Pubs. We also love to explore downtown or go for walks down by the beautiful river. There are so many opportunities to experience the amazing Swedish natural landscape near Umeå, and we often find ourselves relaxing by Nydala Lake or going for day trips to hike in forests or parks near Umeå. There is always something going on in Umeå, it is impossible to be bored here!
What has been your most memorable moment so far?
One of my most memorable moments is watching the aurora borealis, or the northern lights, with friends at Nydala Lake. The aurora is absolutely beautiful in northern Sweden, and can actually be seen quite frequently. On most clear nights in the winter, students can be found gathering near the lake in the hopes of seeing the aurora, and sometimes wait hours to see them. My friends and I were fortunate enough to see them as soon as we got there one night, and also had the opportunity to drive outside the city to see them even more clearly. The aurora is magical, and getting to spend numerous evenings enjoying it with friends has definitely been a highlight of my experience here in Umeå.
What would you say or what advice would you give to another international student thinking of attending Umeå University?
I would tell them that doing an exchange at Umeå University is one of the best decisions I have ever made! I would also tell them not to be discouraged by how north Umeå is and how 'far' it seems from major European cities. Umeå has an incredible atmosphere, and gives you an opportunity to explore beautiful Arctic cities that you may never have otherwise thought to visit. Plus, you're only a one hour flight from Stockholm. I would also tell potential students to make sure that they participate in Umeå's Buddy Programme for international students. The Buddy Programme allows you to meet and make connections with other students almost instantly, and also provides many fun activities for all the international students to attend together, such as International Pubs, volleyball tournaments, and more. Last, I would tell them that Umeå University and the city itself both have an incredible atmosphere, and that spending a semester here will likely be the highlight of their university experience.
Name
Maya Kirstein
Where are you from?
Winnipeg, Canada