"You will spend one of the best years of your life!"
Mehdi Boucherit was an exchange student during the spring 2016 term.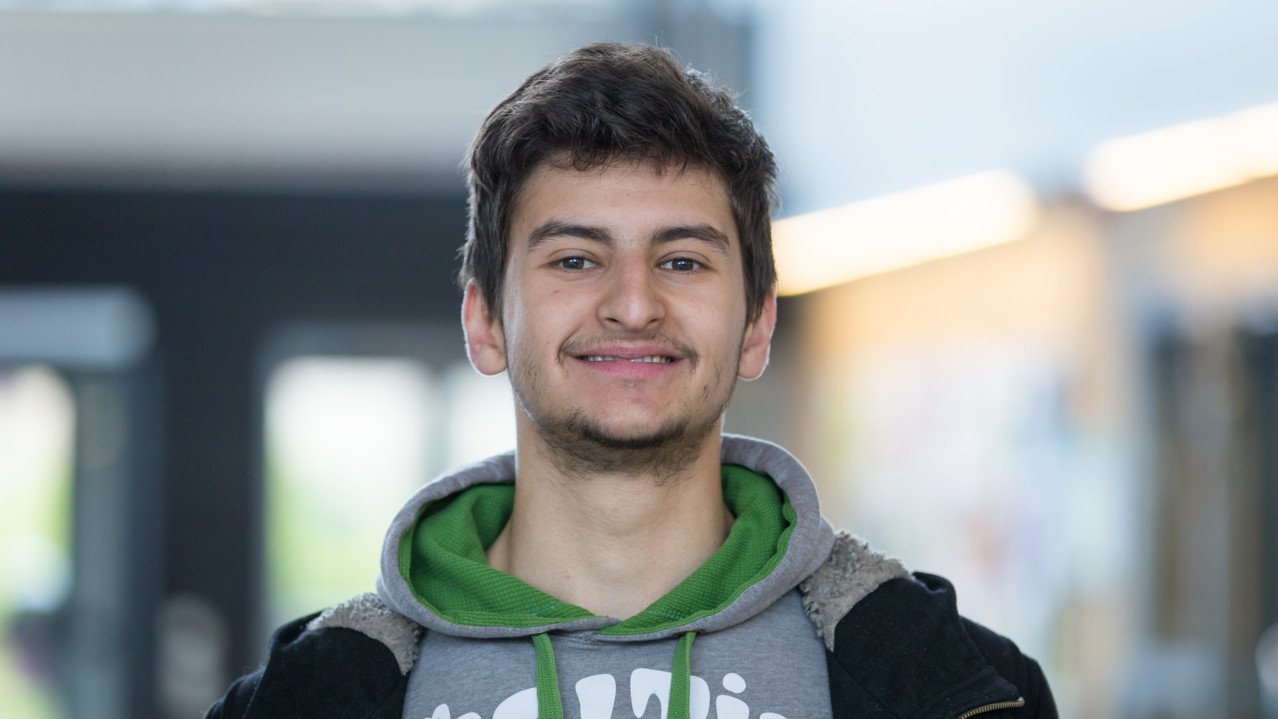 Photo
Ulrika Bergfors Kriström
Home University: Faculté des Sciences et Technologies - Nancy
Major subject of study: Biology
Favourite thing about Umeå University: The huge and beautiful campus
Three words to best summarise your time in Umeå: Meetings, landscapes and experiences
Why did you choose to study at Umeå University?
First, the university is very well ranked in terms of student satisfaction with lots of positive feedbacks. Then, I wanted to go to Northern Sweden so as to experience the darkness/full-light periods, the northern lights and the typical cold winter! Finally, Sweden is known to have a very good education system.
What do you like most about your courses?
The education system is totally different from the one in France. Here, I attend one course at the time and sit the exam at the end of each month. We can have several re-exams, the weeks are much less busy, the class is small and the teachers are available and close to the students. The homework is made of reports and oral presentations that are, in my opinion, more constructive than a huge amount of knowledge during lectures.
What do you do when you are not studying?
Basically, I always try to spend as little time as possible alone in my room! During the week, I go to IKSU and have dinners or watch a movie with some international friends (more enriching than staying alone). During the weekend, I party because it is a very good way to meet new people and have a lot of fun (I will miss the "corridor parties"...)! Moreover, I go on trips/hikings and join some Buddy programme events sometimes.
What has been your most memorable moment so far?
So many awesome things occurred here that I can't choose only one memory. All these meetings, trips, adventures and anecdotes...
What would you say or what advice would you give to another international student thinking of attending Umeå University?
Just do it! Umeå is a beautiful and safe city in which the modern university provides a perfect student life! You will spend one of the best years of your life!
Name
Mehi Boucherit
Where are you from?
Epinal, France