Ph.D. candidate (Early Stage Researcher) at Tallinn University of Technology, School of Business & Governance since August 2019.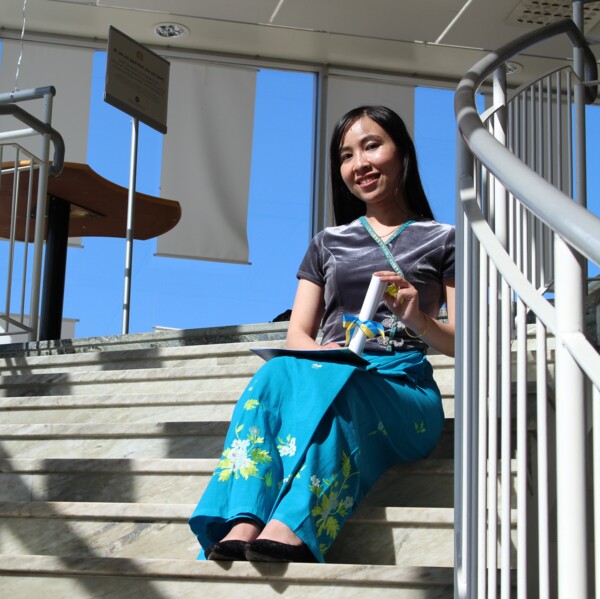 - I am from Myanmar (Burma) and currently, I am living in Tallinn, Estonia
I have been working as a part-time employee at the department of accounting, Tallinn University of Technology, Estonia while studying for the Ph.D. program.
Could you please describe your daily work tasks and responsibilities?
As a Ph.D. candidate, I need to focus on my research area and write for publications. Moreover, I need to participate in research projects and need to attend conferences & seminars. Furthermore, I have to involve in teaching activities and supervising students' thesis.
Could you please tell us about your career. Where you started after graduation and how your career have progressed?
After I achieved a Bachelor of Commerce from the University of Newcastle (Australia) in 2009, I worked as an accounting and finance executive at a private sector in Singapore for over six years (2010-2016). Then, I moved to Sweden to study Master of Science at Umeå University from 2016 to 2018 because I was awarded a full scholarship from the Swedish Institute. After master graduation, I received a Ph.D. scholarship (2019-2023) from Tallinn University of Technology in 2019.
How do you think your studies at the program has contributed to your career or your daily work?
My studies extend not only my knowledge but also my professional skill. It inspired me to apply for Ph.D. positions to do further research and the program has become a very good foundation for my Ph.D. studies to explore the issues, happening in our society.
What did you like best with your studies here at the program and living in Umeå?
I like every part of our program. It helps us to improve our skills, knowledges, and experience regarding advanced methods & practices in accounting and finance. I love living in Umea because it's not a crowded city and the environment is green and quiet. The student accommodation is also matched with our expectations.
Do you have any advice you would like to give to current students or future students?
I always remember our graduation speech "Don't stop because it is hard, stop only if it is wrong". Never give up your hope and we must catch our dream!