"Fast like an electron": the best team in the KBC Stafetten 2019
NEWS Sixteen teams participated yesterday in the KBC Skidstafetten 2019, the 4 x 1 km cross-country skiing relay that is yearly arranged by KBC. They were supported by cheering colleagues and friends. More prize categories this year inspired not only the best skiers but many beginners to conquest the icy tracks. Particularly, the team "Fast like an electron" won the public's hearts with their outstanding team performance.
The tracks were icy, but the braveness and the spirit of the participants payed off. "Fast like an electron" was not as fast as their team's name suggested, but impressed the public with their strong team spirit. They got the prize for the Best Team. "This team and all those who raced for the first time are the real winners!" – commented Martin Rosvall, the fastest "electron" of this race and the member of "Snökanonerna". "The Grumpy flowers" were the second public's favorite team for the creative name and the memorable flower costumes.
"Snökanonerna" defended their champion title from last year with the new record time of 14 minutes and 27 seconds. Their unbreakable leadership was challenged by "Bara vi inte blir varvade" team which finished only 10 seconds behind the leaders and proudly claimed the 2nd place. "Joined Forces" joined their forces for winning the 3rd place with a good time only 28 seconds later than the winning team. Per Gardeström, a member of "Joined Forces", was the fastest sportsmen in the running start as well as won the Bergspriset for the second year in a row!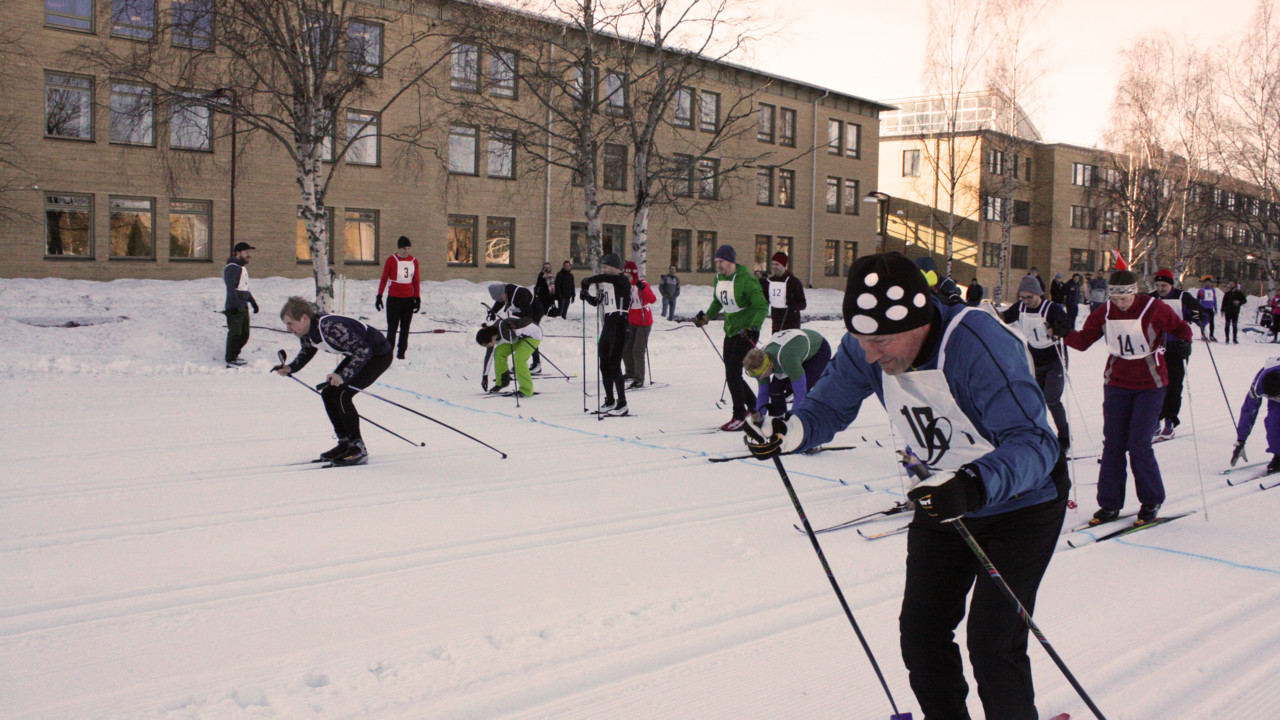 Per Gardeström, team "Joined Forces", takes the lead after the running start, followed by Thomas Wågberg from "Snökanonerna"
Photo
A. Shevtsova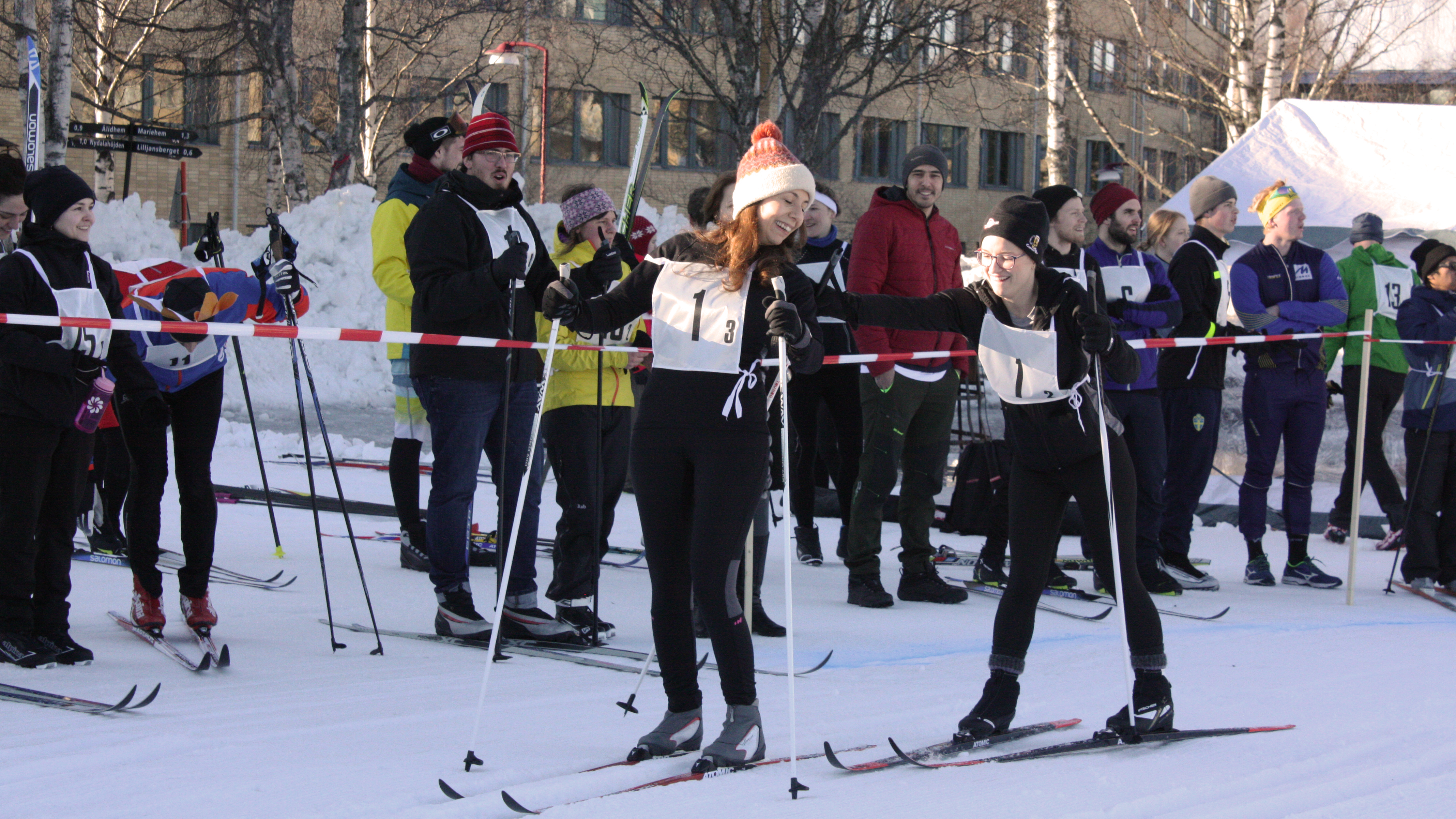 Second change for the "IRON Skis" team: Erin Schexnaydre hands over to Selma Dahmane
Photo
A. Shevtsova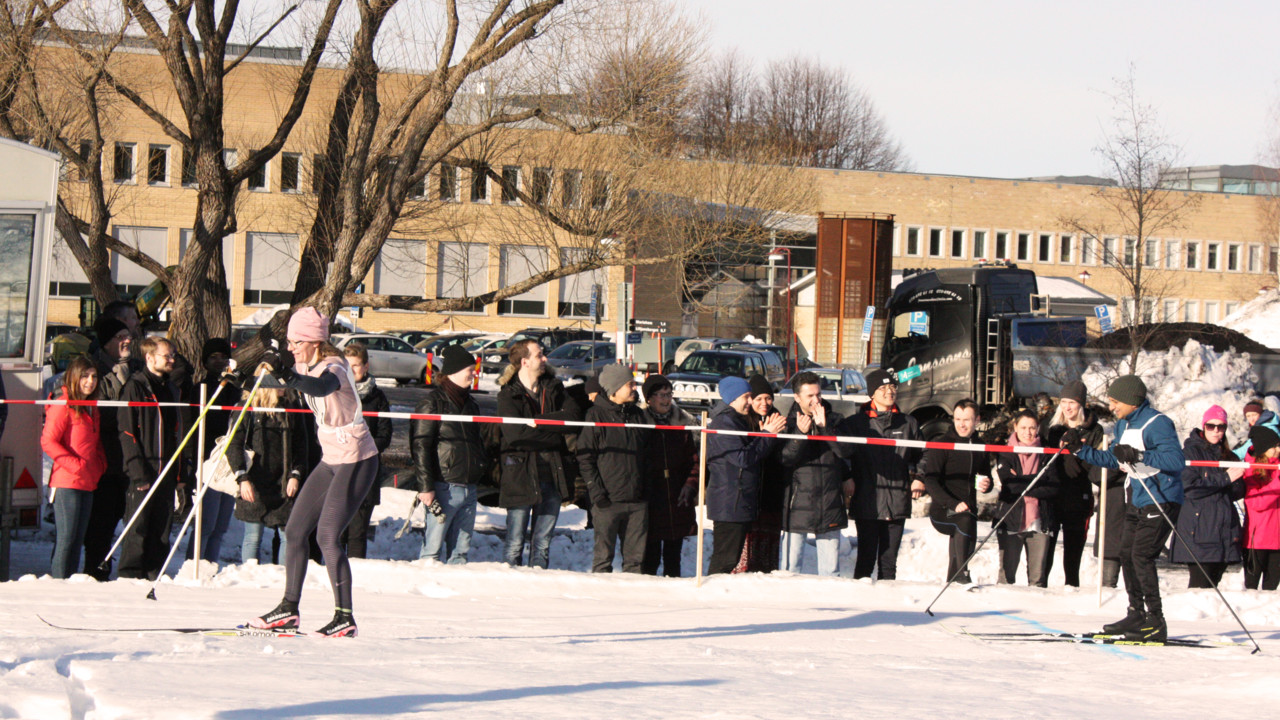 Josy ter Beek and Abhayprasad Bhat are running for their teams, "Jigaboo" and "JAVS", respectively, supported by the public
Photo
A. Shevtsova
Finally, all teams had the chance to win a Lucky Star prize in the lottery. The luck smiled at "The TREE Musketeers", "JAVS", and "LastMinute".
The KBC stafetten 2019 was organized by the KBC Service Centre and the KBC Communication Office and supported by the KBCon Interactive Learning Environment, GN Catering, Umeå Congress, Akademsika Hus, Svensk MarkService, Umeå Biotech Incubator, and the Faculty of Forest Sciences at SLU.