Future digital tools for preventing diseases, increase wellbeing, diagnose and treat different medical conditions will to large extent be based on new technology such as artificial intelligence (AI) and interaction technologies that bridges distances and borders between physical and digital environments.
New technology is developed and tested in laboratory environments, where co-creation and participatory design methods are applied. The available technology infrastructure includes humanoid robots, tele-presence robots, technology for augmented reality, and a research and innovation platform for rapid prototyping of knowledge-based applications.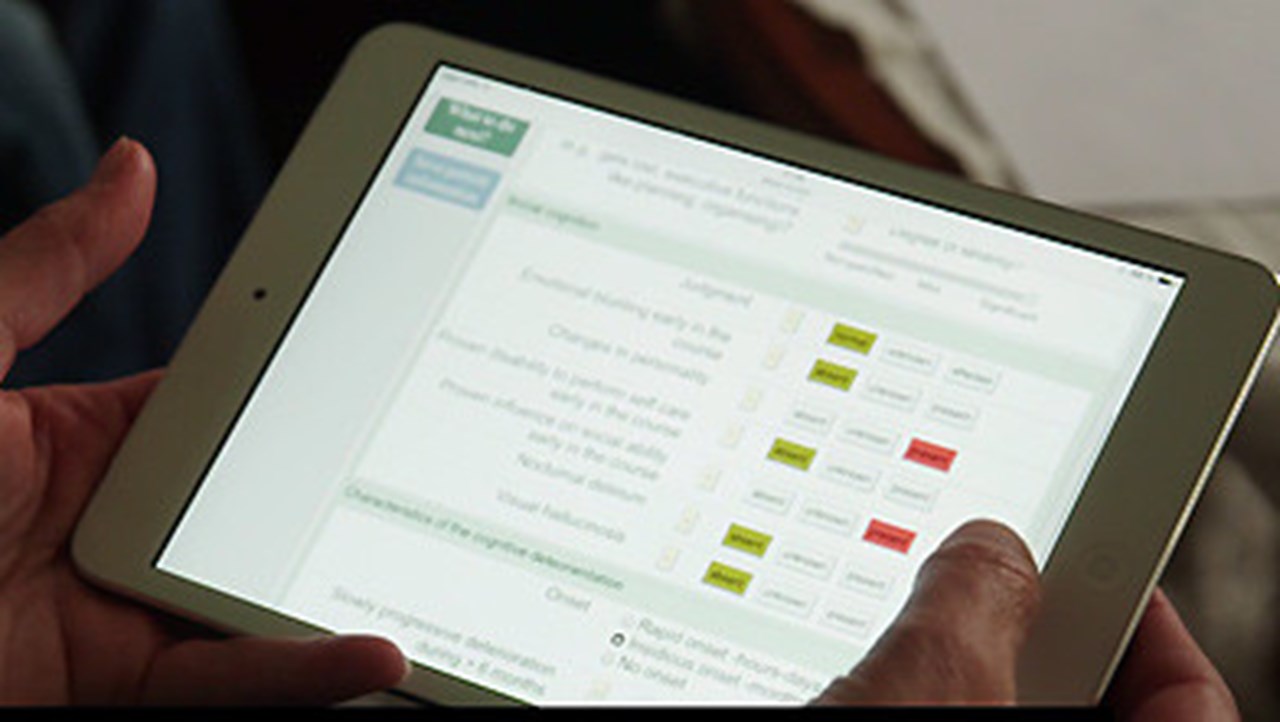 Interaction technologies bridges distances.
Image
Helena Lindgren.
Laboratory environments for eHealth research, education and development of new eHealth innovations are available in MIT-huset (Collaborative AI Lab), and under construction in the new Caring Science building (eHealth Lab). A demo-lab (NTC-room) is available in the administration building at Region Västerbotten, and SoftLab at Curiosum (prev. Sliperiet) is available for experimenting on tangible interfaces.