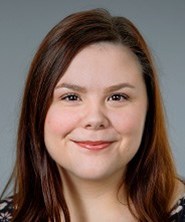 Cecilia Hortlund
Gender/military historian with a focus on identity, masculinity, and nationalism. My thesis concerns Swedish speaking Civil Guards in the Civil Guard Districts of Vaasa and Turunmaa 1918-1939.
Works at
A, Humanisthuset, HF120
Umeå universitet, 901 87 Umeå
In my thesis I study the Swedish speaking Civil Guards in Ostrobothnia (Vaasa Civil Guard District) and Turunmaa (Turunmaa Civil Guard District) during the time period 1918 to 1939. More specifically, I use an intersectional perspective to examine how these Civil Guards constructed their own Swedish identity in relation to different expressions of masculinities, minority nationalism and social differences.
Militärhistorisk Tidskrift
, Stockholm: Försvarshögskolan (FHS) 2018 : 67-102