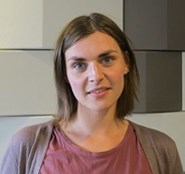 Elin Lindén
PhD Student in terrestrial ecology.
Contact
Works at
KB H5, Linnaeus väg 6, Umeå, A5.44.15
Umeå universitet, 901 87 Umeå
My research focuses on how plant-herbivore interactions affects large-scale vegetation patterns and ecosystem processes in Arctic and mountainous ecosystems.
In my PhD project, I look into how long-term grazing shape tundra vegetation and how grazing might influence future vegetation patterns in high latitude ecosystems where the vegetation changes rapidly due to current climate change. I am also interested in how plants ability to avoid or respond to grazing in terms of defending themselves towards it or recovering from it could affect vegetation patterns in these ecosystems.
I investigate the long-term effect of grazing on plant species composition, primary production and nutrient cycling by performing reinventories of old herbivore exclosures in four high latitude ecosystems in Svalbard, Alaska, Canada and Greenland. In a separate study, I examine what the circumpolar (Arctic) variation in chemical anti-browsing defence in tundra dwarf birch looks like in order to see if this might influence vegetation response to grazing at a larger scale.
My research is linked to Climate Impacts Research Center (CIRC)
Research groups
Group member