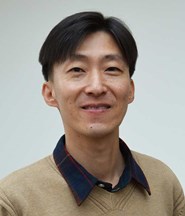 Jeong Jin Yu
My research centers on key aspects of socioemotional functioning among children and adolescents.
Contact
Works at
Hus Y, Beteendevetarhuset, Vindarnas torg, Mediagränd 14, D-213
Umeå universitet, Beteendevetarhuset, 901 87 Umeå
My work falls into two areas that have a clear intersection. The first area includes children's and adolescents' relationships with others (e.g., parents, siblings, peers). The second area of interest of my research program is an effort to better understand self-systems (e.g., self-esteem, self-control, self-criticism, body image) among children and adolescents. Furthermore, I situate myself at the intersection of these two themes where the quality of youths' relationships with other people and their self-systems are closely intertwined and interacted in complex ways. From a statistical perspective developmental researchers would benefit from recent advancements in statistical methods (e.g., multilevel modeling, latent growth curve modeling, general growth mixture modeling, and applications of dyadic data analysis) to more accurately and precisely understand human growth and development throughout the lifespan and I am interested in applying these methods to my research.