The Graduate School of Gender Studies regularly arranges postgraduate courses and seminars, some of them in English.
Autumn Term 2020
An Introduction to Gender Theoretical Concepts through Feminist Writing, 2 Credits/ 5 Credits
More information will come.
Economy, politics and subjectivity, 7,5 Credits
More information will come.
Spring Term 2020
Writing Ethnography, 7,5 Credits
Ethnography is a widespread qualitative research approach, which is widely used in the field of gender studies. The course problematizes the basics of ethnography in relation to the doctoral student's ontological and epistemological knowledge goals, with emphasis on ethnographic writing and ethnographic descriptions. Focus is placed on clarifying and critically examining different points of departure in the ethnographic field, and how ethnographic descriptions are used to communicate knowledge about eg. gender, body, sexuality, ethnicity, class and age. The course starts on March 10th. For questions or registration for the course, contact Ida Linander.
Download schedule and reading specifications.
Download syllabus.
Autumn Term 2019
Feminist theory, 7,5 Credits
The course offers a general presentation of the development in feminist theory. The course deals with feminist perspectives and debates on citizenship and rights, politics and justice, globalization, resistance and solidarity, and intimacy, bodies and experience. The course has started and do not admit more PhD-students.
InterGender
InterGender - Research school in Interdisciplinary Gender Studies.
Responsible for course development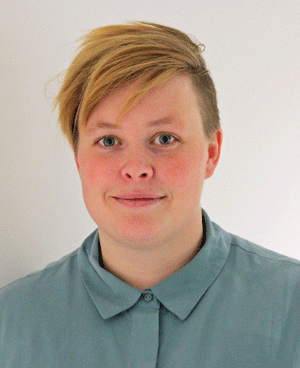 Postdoctoral fellow, research fellow