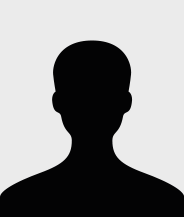 Merja Ellefson
Universitetslektor vid Institutionen för kultur- och medievetenskaper, Humanisthuset, rum HD205, tel: 090-786 57 26, epost: merja.ellefson@umu.se
Kontakt
Verksam vid
Humanisthuset, Biblioteksgränd 3 (huvudentré)
Umeå universitet, 901 87 Umeå
Hus G, Naturvetarhuset plan 2, Johan Bures väg 16
Universitetspedagogik och lärandestöd, 901 87 Umeå
In the fall 2007, I was awarded a PhD in journalism. My PhD thesis discussed the representation of order and otherness in four 1930s Swedish newspapers. The case studies covered religious, ethnic, political and social deviation. I worked previously at the Department of Journalism, Media and Communication (JMK), Stockholm University, and moved to Umeå in 2013.
My teaching experience ranges from first year students to masters students; qualitative methods, press history, critical theory, theory of the public sphere, media and diversity issues, as well as supervision of term papers, and candidate and master thesis. I have supervised thesis work online, for example Minor Field Studies (MFS) fellows, working on their candidate thesis in a developing country.
In 2018 appointed as Qualified Teacher (meriterad lärare), and Winner of Faculty of Art's Pedagogical Prize. Motivation: "For a professional teacher role and the courage to constantly try new teaching methods and examinations, including courses with many students".
Research interests: mediated memories; nationalism and construction of ethnic majorities and minorities; minority media; media, ethnicity, gender and social class; comparative press and communication history with focus on countries around the Baltic Sea.
Publication list and complete profile available in Linkedin: se.linkedin.com/in/merjaellefson