Digital map of Campus Umeå
There are three versions of the map (Mazemap): a web-based version and two versions for those who want to use the map as an app in your mobile phone.
At the present time, building names and locations are only in Swedish.
The map can help you locate:
bookable rooms/halls
toilets and resting rooms
student lunch rooms
lifts (elevators) and staircases
Infocenter
Restaurants and cafes
If you find errors or something missing on the map
Send the link to Mikael Kohkoinen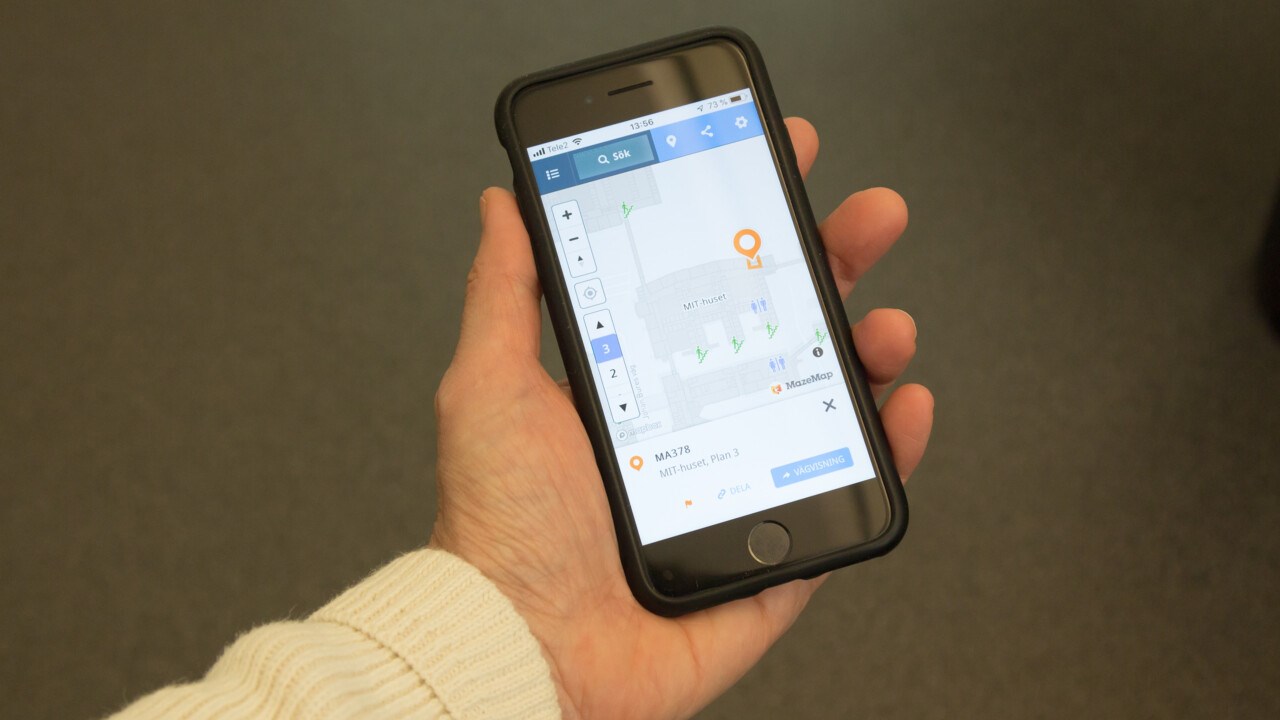 App version of the digital campus map.
Image
Ulrika Bergfors