CEDAR seminar: Mattias Sandström, CEDAR
Thursday 31 October, 2019
at 13:00 - 14:00
CEDAR, Northern Behavioural Sciences Building, 4th floor, seminar room Fatmomakke
Welcome to CEDAR seminar where Mattias Sandström, Research Analyst at CEDAR, will talk about: POPUM & POPLINK — resources for research from CEDAR.
The population databases POPUM and POPLINK have jointly over 6.5 million linked individual records from different parish registers, dating from 1690 to 1950, creating an extraordinary resource for researcher to explore.
This presentation will cover what data you can find in the databases and some of the processes involved in creating them.
The seminar is in english.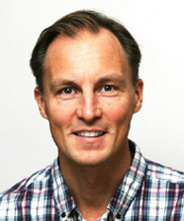 Speaker
Mattias Sandström
Analyst
Read about Mattias Sandström