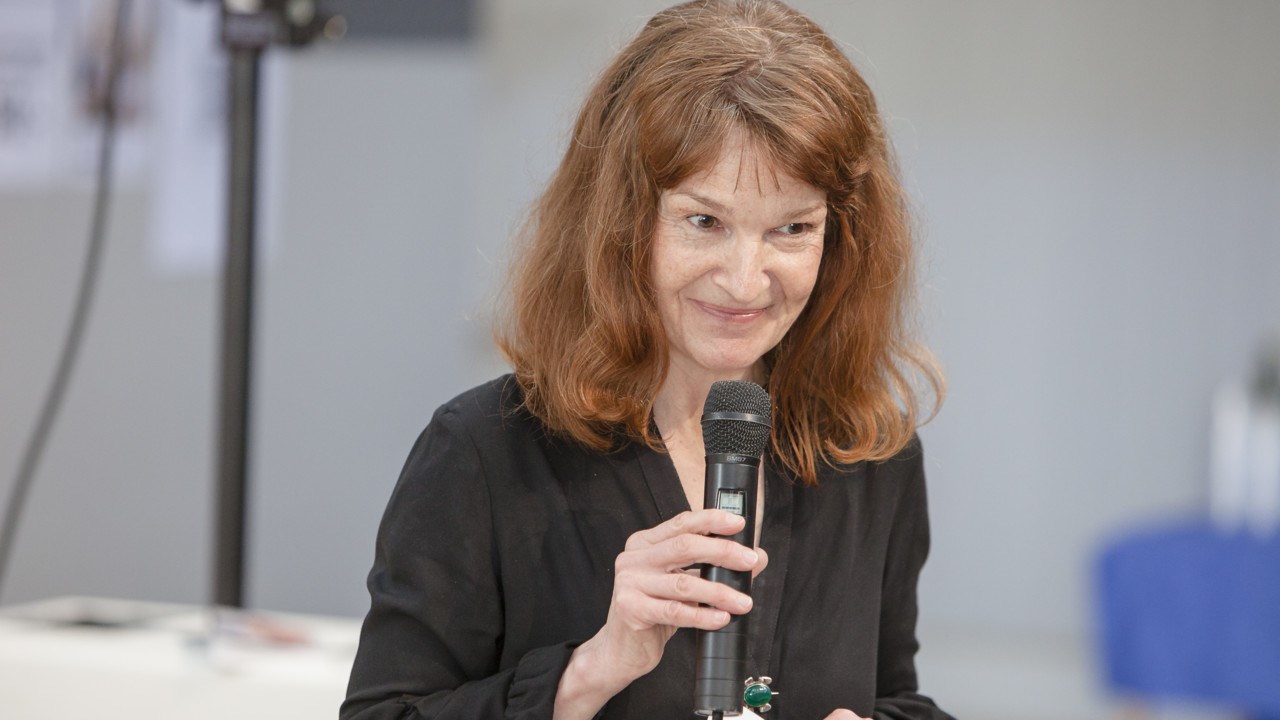 Museum Curator Brita Täljedal gives a guided tour
Sunday 3 February, 2019
at 14:00 - 15:00
Museum curator Brita Täljedal gives a guided tour in the Entangle / Physics and the Artistic Imagination exhibition, currently on show on the fifth and sixth floor of Bildmuseet. Language: Swedish.
This event is part of the programme in conjunction to Entangle / Physics and the Artistic Imagination which presents painting, installation, fashion design, sculpture, film, digital artwork and photography inspired by the science which reveals the fundamental forces that shape our world.
The curator of the exhibition is Ariane Koek, founder of the Arts at CERN programme at the European Organization for Nuclear Research. A number of the internationally recognised artists in the exhibition have participated in the CERN programme. Some of the works have been created especially for the Bildmuseet exhibition.
The participating artists include Julius von Bismarck (Germany), Julian Charrière (Switzerland), Sou Fujimoto (Japan), Iris van Herpen (Netherlands), Ryoji Ikeda (Japan, France), William Kentridge (South Africa), Rafael Lozano-Hemmer (Canada), Goshka Macuga (Poland, UK), Davide Quayola (Italy, UK), Solveig Settemsdal (Norway, UK), Sarah Sze (US), Keith Tyson (UK), Jorinde Voigt (Germany) and Carey Young (US, UK).
Entangle / Physics and the Artistic Imagination is produced by Bildmuseet, Umeå University.