Workshop: Internationalising of the Curriculum
Monday 23 March, 2020
at 12:00 - 16:30
Triple Helix, University Management Building
Workshop facilitator: Katarina Winka, Associate Professor, Centre for Educational Development (UPL).
International perspectives can add intercultural and sustainable dimensions to teaching and learning in every discipline.
This workshop will explore how to embed an international approach in the design of courses and programs and how to use student diversity to internationalize the curriculum.
The workshop is open for all staff at the Faculty of Medicine, and tailored for leaders of academic education and teaching staff.
Lunch will be served.
Registration required.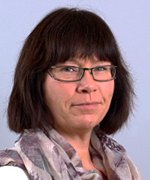 Speaker
Katarina Winka
Associate professor
Read about Katarina Winka