Here you can find more detailed information on the spectrometers and other equipment at the NMR platform. A new ultra-fast MAS probe (111 KHz) is being installed autumn 2020. If you would like to know more detailed information about the equipment or if your project could be run at our platform, please contact us.
Bruker 850 MHz Avance III HD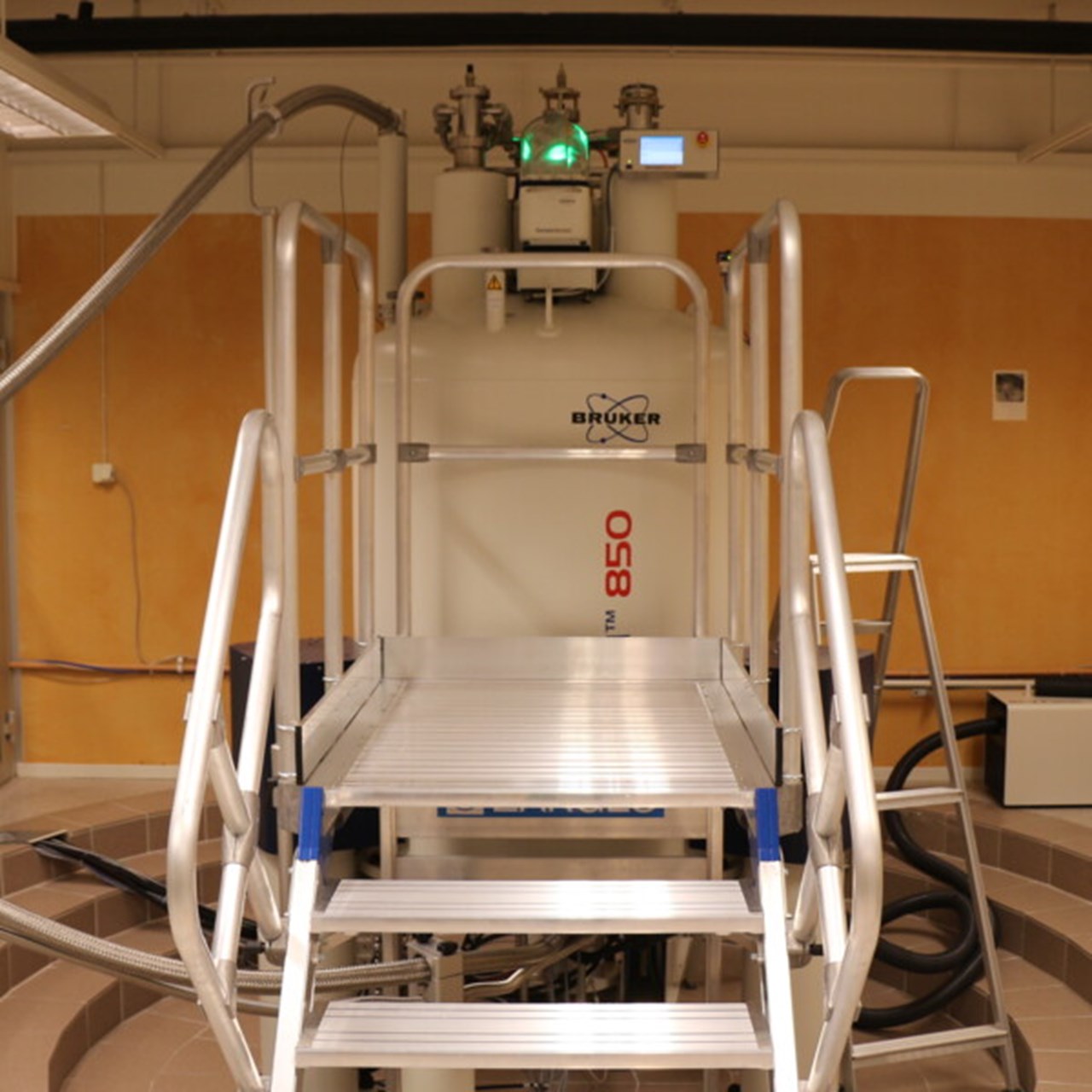 NMR 850, NMR Core Facility
Image
Tobias Sparrman
Used for biomolecular NMR and 2H detect experiments
5 mm TCI cryoprobe HCN/D with z-gradient & ATM
5 mm DUX cryoprobe DH/F with z-gradient & ATM
2.5 mm XH and 3.2 mm CNH CPMAS probes
4 mm PHD HRMAS probe
Equipped with a SampleXpress 60 sample changer
Coming soon: 0.7 mm ultra-fast HXY MAS
Bruker 600 MHz Avance III HD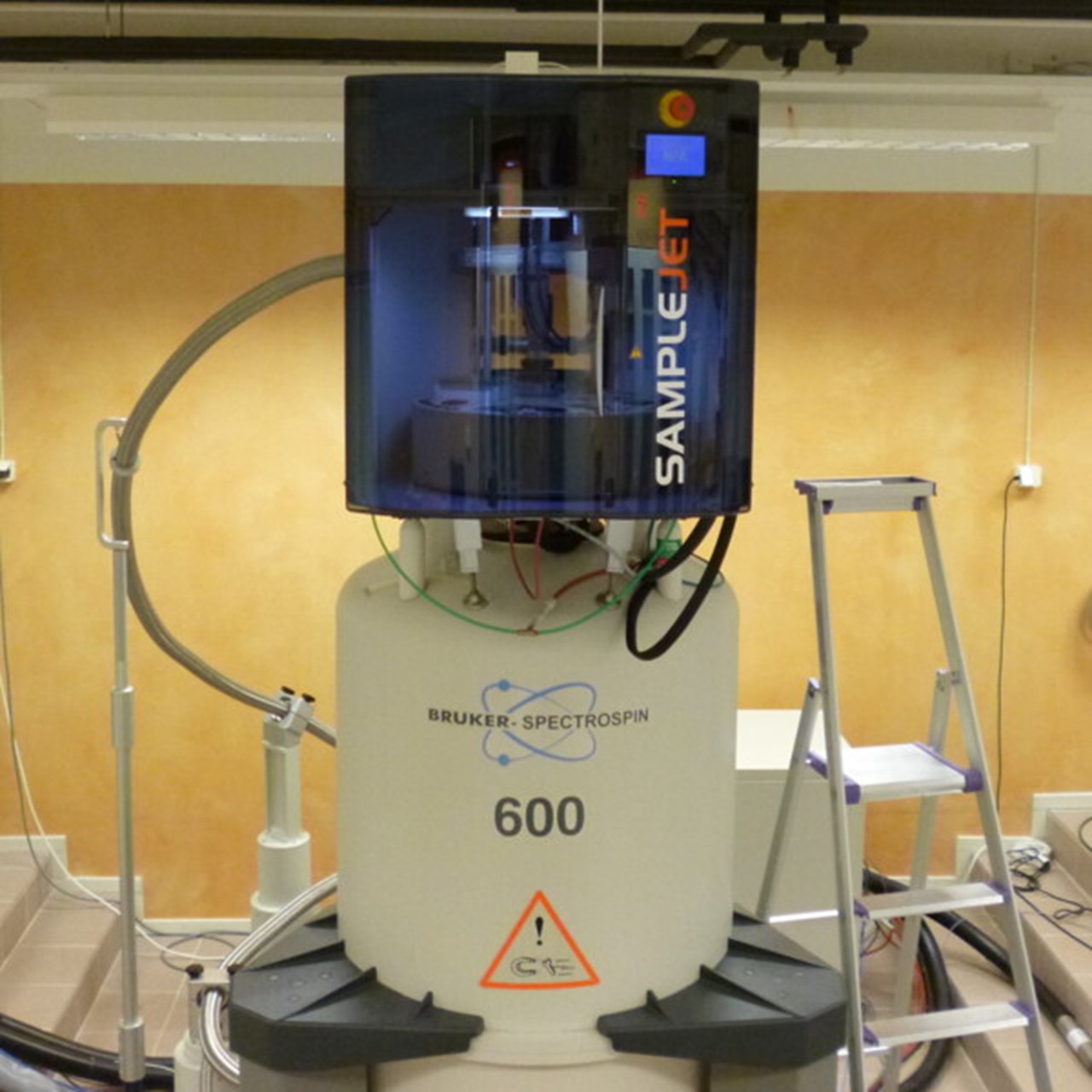 Used for biomolecular NMR, plant cell wall analysis, metabolomics and fragment-based screening.
5 mm BBO/H&F/D cryoprobe with z-gradient & ATM
5 mm HCP/D cryoprobe with z-gradient & ATM
5 mm HCN/D cryoprobes with z-gradient
5 mm TXI, QXI and TBI warm probes with x,y,z-gradients
Equipped with a SampleJet 5x96 + 30 sample changer
Bruker 500 MHz Avance III
Used mainly for solid-state (lignocellulosic material, membranes, etc.)
2.5 mm XYH CPMAS probe
4 mm XH CPMAS probe
4 mm CHD HR-MAS with gradient
7 mm XH CPMAS probe
5 mm XH static wideline probe
5 mm TBI H/C/BB/D probe with z-gradient
10 mm BBO/H/D probe
Equipped with a cooled SamplePro HR-MAS 48 sample changer for solid-state samples
Bruker 400 MHz Avance III
Used for routine analyses, courses, 19F-NMR and quantitative 13C-measurements
5 mm BBF/H/D smartprobe with 19F channel, z-gradient & ATM
Equipped with a SampleCase Plus 60 sample changer
Bruker 360 MHz DRX
Used for routine NMR and courses.
5 mm TBI probe with z-gradients
5 mm Dual probe, optimized for 13C detection
Equipped with an NMR case sample changer for 24 samples
Bruker SamplePro Tube
Automated NMR sample preparation robot.
Cooled positions for cryo vial rack NMR tube rack (96 tubes).
Works with 3 and 5 mm NMR tubes.
Programmable and adjustable sample preparation and transfer methods.
High throughput sample preparation for metabolic projects.