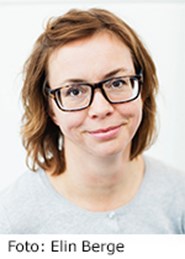 Elin Kvist
Senior lecturer at the department of sociology and researcher at Umea Centre for Gender Studies
Contact
Works at
Hus Y, Beteendevetarhuset & Norra beteendevetarhuset
Mediagränd 14, Beteendevetarhuset, Umeå universitet, 901 87 Umeå
I work as a senior lecturer at the department of sociology. I'm also associated with Umea Centre for Gender Studies as a researcher. My research interest centres on labour market transformations, changing social organisations of care and its implications on gender, work and the welfare state.
Currently I'm doing research within the project From state governance to private entrepreneurship? The restructuring of labour market policy and its effects on women in sparsely populated areas, funded by Riksbankens jubileumsfond. This project aims to study women s livelihood strategies in northern sparsely populated areas, both in relation to the shift that has occurred in state governing of the labour market (resulting in a changed focus from employment to entrepreneurship) and in relation to the gendered labour market.
Further, I'm also part of the research project Fit for fight? A study of conflict and mental health in women-dominated workplace from a gender perspective, funded by FORTE. This project studies the impact conflicts have on individual mental health within women dominated workplaces from a gender perspective.