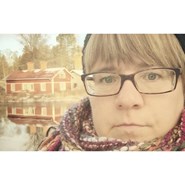 Karina Nilsson
I am a Senior Researcher and Associated Professor in Sociology. My current research interest include social inequalities over the life course.
Works at
Hus Y, Beteendevetarhuset & Norra beteendevetarhuset
Mediagränd 14, Beteendevetarhuset, Umeå universitet, 901 87 Umeå
I study childhood characteristics, resources, health and educational achievements, as well as the meaning of family formation and characteristics for individual life courses.
I primarily work with Swedish register data in interdisciplinary collaborations. I am part of the Research data group at Umeå University, and also affiliated with Swedish National Data Service (SND) as a domain specialist for register data. I am also part of the steering group for Umeå SIMSAM lab.
My work has recently been published in Acta Sociologica, Scandinavian Journal of Public Health, BMC Public Health and PLoS ONE.