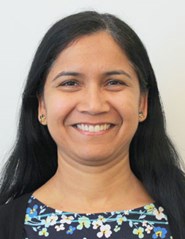 Raman Preet
Dental and global health researcher with expertise in coordination and management of health research projects especially European Union funded grants.
Contact
Works at
Research coordinator at Department of Epidemiology and Global Health
5B, Målpunkt P, Försörjningsvägen 7 B, Norrlands universitetssjukhus
Epidemiologi och global hälsa, Umeå Universitet, 90185 Umeå
A Dental Professional, Research Coordinator and Equal Opportunity Officer. Co-coordinator of EU H2020 Project ZikaPLAN (a research consortium comprising of 25 institutions) hosted at the Dept. of Epidemiology and Global Health. Since last 8 years coordinating and collaborating in many large public health research consortia especially European Union funded grants on arboviral diseases. Teach global health to medical, dental and public health students at Umeå Uni­versity. Give lectures on various topics especially sustainable development goals in global health, health and oral health inequalities and the systems thinking approach to planning and management.
Research projects
1 October 2016 until 30 September 2020
1 January 2012 until 30 June 2015
1 September 2011 until 28 February 2016