Projects
Publication date: 2022-06-14
Carbon dioxide removal by dreams and desires
What if our dreams and desires could remove carbon dioxide from the atmosphere? Oliver Weglinski explores the future of the controversial technology in his thought-provoking grad project.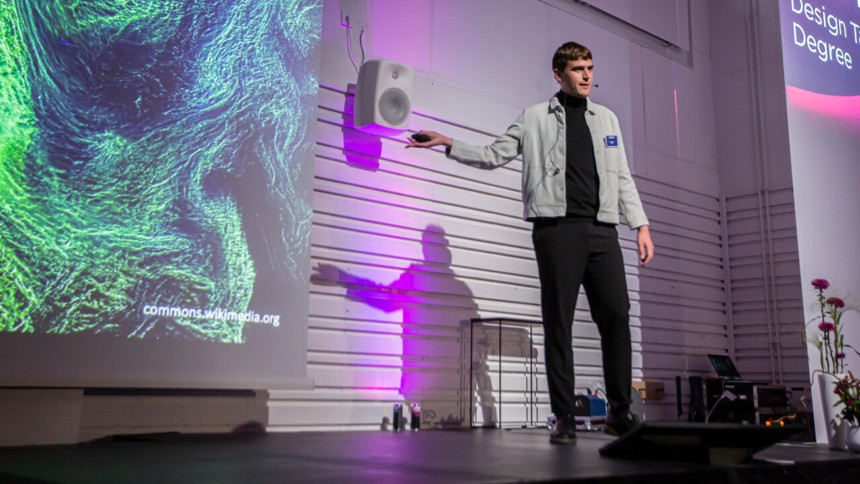 The project focuses on the exploration of people's imaginaries for the year 2050 in Northern Scandinavia. Through collaborative discussions of the concept of Carbon Dioxide Removal (CDR) participants have developed their own visions for the location where they live and/or grew up.
"My goal is not to create neat roadmaps or action suggestions, but rather to express the feelings and desires of the people who live in the region and anticipate a future in which carbon care work is a reality. I believe it's critical to involve people locally to discover how they can lead this process", says Oliver Weglinski.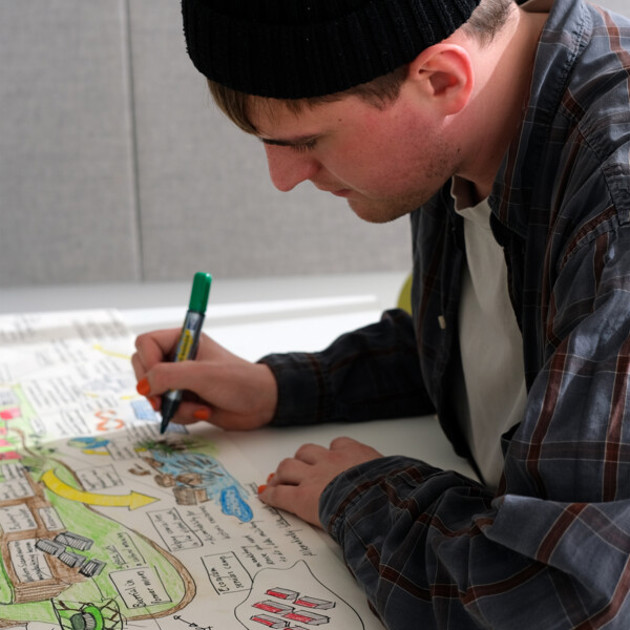 Oliver Weglinski exploring alternate futures during the ideation phase of his project.
Image
Umeå Institute of Design
Removing carbon from the atmosphere is a techno-social endeavor entangled with complex social, cultural, political, and economic factors. Through collaborative speculative workshops, various participants were able to express their desires, dreams, and ambitions about the future of carbon care work. Their ideas were then translated into visual artifacts and interactive experiences, in the form of an exhibition. These artifacts tell fictional every day, non-hero stories of human and non-human characters who might exist in the carbon care future.
Future snapshots and prompts for debate
One part of the concept is a video installation showing participants telling these imagined characters' stories in their own words. The artifacts serve as future snapshots of the character's life and at the same time they form a system map that connects the various components of the entire carbon care work system. These could then be used to serve as prompts for public debate.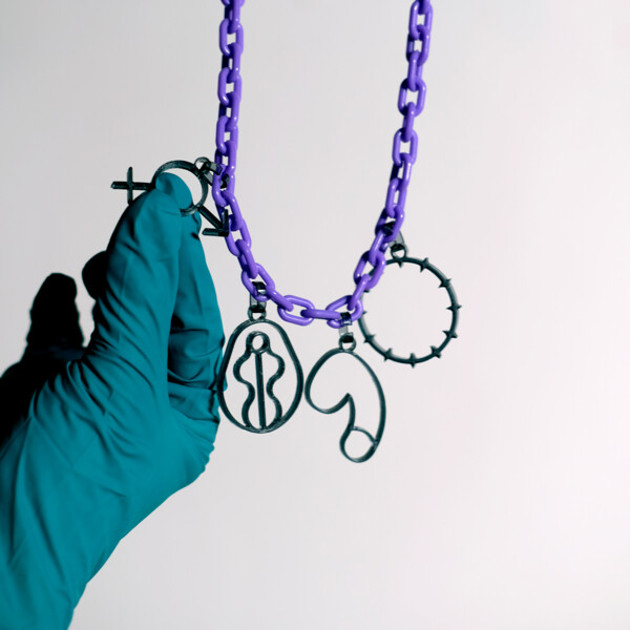 Part of Oliver's mission is to facilitate future debates through imagined artifacts and potential scenarios.
Image
Umeå Institute of Design
Last year, Oliver experienced the UID22 event online due to the Covid-19 pandemic. This year is the first time he is present on site, with the added bonus of presenting his project on stage before a guests from the global design community.
"It was quite a tangible experience being here and presenting my project on stage. I have been able to connect with a lot of interesting people which has led to great conversations", says Oliver.
Umeå - An open and progressive city
According to Oliver, there are many opportunities in Umeå to do what one is interested in. He describes his journey in the Interaction Design Programme as a two-sided coin, on one hand one needs to really be good at organising oneself and finding one's path. On the other hand, failure is most likely included and should be considered as a part of the process. But still, the journey is well worth doing, not least because of the opportunity to meet with all the inspiring people working in the industry.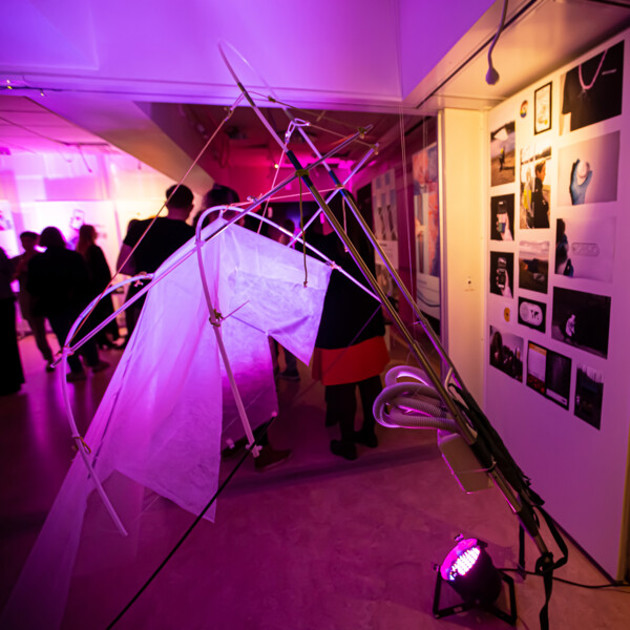 Oliver Weglinski's exhibition space at the UID22 Degree Show.
Image
Frida Henfridsson
"I would really recommend this school to everyone. A lot of design schools in Europe are very competitive and focused on the things that the industry is asking for, but UID offers a bit more", Oliver says.
Many design schools in Europe are very competitive and focused on the things that industry is asking for, but UID offers a bit more
Oliver weglinski, MFA IxD graduate
In Umeå you get to be part of an environment that is social and collaborative and, according to Oliver, you unlearn a lot of the more toxic things that you may have been taught in other places. You get well equipped to push the positive things forward and to bring them back to the industry. Another thing Oliver really likes about Umeå is how easy it is to create strong bonds with other people.
"I think it is the community aspect that makes the city so special. You have a lot of places to meet up with your friends and you spend a lot of time with them, that creates strong bonds. Another thing that makes the city special is the closeness to nature, it's always within reach in a few minutes. On top of that, Umeå is a very open and progressive city", says Oliver.