Study
Our educational programmes support a critical, curious and collaborative exploration in design. Here, people grow into fully-fledged designers equipped with a skill set, and mind set, to take on the challenges facing our global society.
Part of Umeå University, Umeå Institute of Design stands out among the world's leading colleges of art and design. We offer a highly competitive, professional and international industrial design education supported by cutting-edge research as well as state-of-the-art technical facilities. UID provides five academic programmes including a one-year introductory course package.
A design education at UID is defined by critical thinking and a maker spirit. The hands-on studio-based learning fosters a culture of exploration and curiosity.
Bachelor Programme in Industrial Design
The BFA Programme in Industrial Design aims for students to build their own creative design process, with a starting point in a Swedish user-centered design tradition. Throughout the education, students are supported in exploring areas they consider most rewarding towards their individual development.
Master's Programme in Advanced Product Design
This is a programme that looks boldly into the future. Guided by a philosophy to challenge what is possible it fuses the knowledge and insights of today's hard-core product design with the possibilities that arise when applying both the physical and digital technology of tomorrow.
Master's Programme in Interaction Design
Relationships matter. Specifically, the interaction between product and user. In one of UID's most specialised programme, students are trained to explore the structure and behavior of interactive systems, from computers to mobile devices to appliances and beyond.
Master's Programme in Transportation Design
The future of transportation is yet to be defined. Autonomous vehicles, shared mobility and the electrical revolution are powerful drivers of change. This programme challenges students to innovate all types of vehicles with the Scandinavian design tradition at the centre of the creative process.
PhD Programme in Industrial Design
The PhD Programme in Industrial Design is aimed at educating design researchers in terms of both depth and width. Two-thirds of the four-year programme is completely tailored to the individual student to ensure significant specialisation and expertise.
Collaboration is real
While the development of skills and crafts are paramount to the student journey at UID, equal focus is directed towards learning how to communicate and teamwork, with people from all over the world.
At UID, collaboration is real. Education is built around projects performed in close cooperation with major international partner companies, research units and public authorities. The school's industry-like design studio culture - where students feed off each other's creativity across programmes - has become an engine of innovation recognized by recruiters across the world.
The school's strong network of profiled collaborating partners in industry and society allows students to perform multiple valuable internships during their education.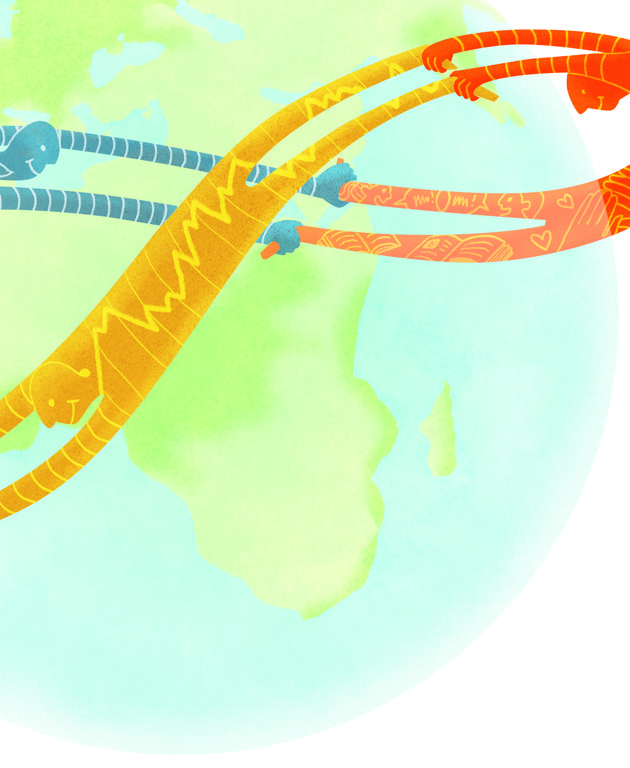 A sustainable design education

Education at UID is guided by experts who teach life-centred, inclusive and sustainable design. We prepare designers to become leading voices in initiating sustainable change, making a positive impact on the public, societies and our planet. All programmes promote digital transparency, connecting design to sustainable democratic development.
---
Key facts
90+% of graduates are employed as professional designers within six months
---
95+% of students accepted to UID attain their educational goals
---
30+ countries are represented in the UID student body
---
7 years running, UID has been ranked the number one design education in Europe & the Americas on the Red Dot Design Ranking
Student Work
Student Work hosts visionary degree- and term projects from our students. The gallery presents a 360-degree view of all projects, including: concept videos, images, interactive 3D-models and prototypes.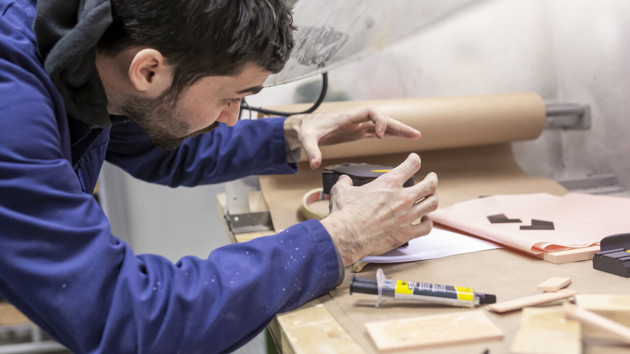 Latest update: 2022-11-30