Projects
Publication date: 2023-06-03
Breathing freely: Empowering youth with respiratory illness
Yuchen Lan, MFA APD graduate, designed an inspirational training kit for young people suffering from cystic fibrosis.
Image:
Umeå Institute of Design
For her grad project, Yuchen Lan looked into how treatment could be improved for adolescents suffering from cystic fibrosis. By targeting patients during young adulthood, when they normally start to manage treatments themselves, she is hoping to get patients motivated about their daily treatment.
Yuchen Lan on her grad project 'Moii'
Hear Yuchen Lan, graduate from MFA Advanced Product Design, talk about 'Moii', her design project helping adolescents suffering from cystic fibrosis get motivated about their daily treatment.
"Cystic Fibrosis is a rare disease where patients are diagnosed from birth. The people suffering from it have a shortened life span, and their daily needs revolve around essential treatments for maintaining lung function. I chose this topic because I hope I can make their lives a little more colourful, says Yuchen Lan, graduating from the MFA APD Programme at UID.
Revolutionizing ACT training
The project focused on the critical "transition period" when patients assume responsibility for their treatments, emphasizing the hazards of potential deterioration during this phase. A thorough investigation into the primary causes of this deterioration revealed that the completion rate of Airway Clearance Therapy (ACT) was alarmingly low among patients.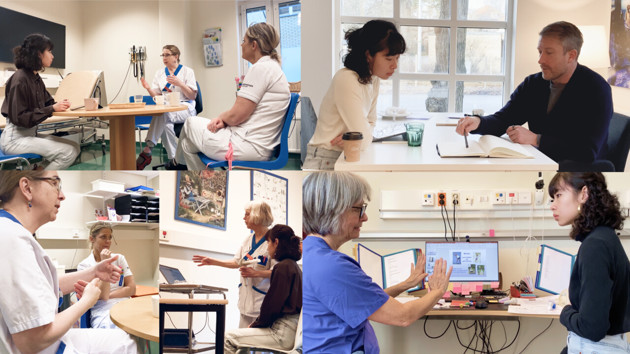 Yuchen Lan visiting with health experts in cystic fibrosis during the research phase of the project.
Image
Umeå Institute of Design
Yuchen's final concept, Moii, is a progressive ACT training kit aiming to improve motivation, training adolescents to complete their home therapy more effectively, and gradually freeing them from cumbersome equipment.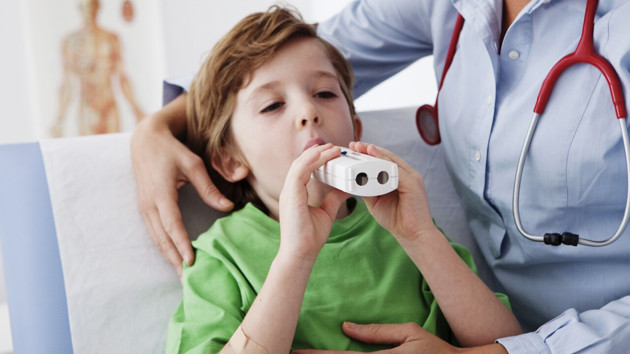 Moii is a progressive Airway Clearance Therapy training kit for adolescent Cystic Fibrosis patients.
Image
Umeå Institute of Design
The training kit comprises three key components: modular breathing devices for airflow detection, a chest mobility wearable, and an intuitive mobile application. Executed successfully, Moii will allow patients to gain greater independence and a sense of accomplishment, contributing to enhanced treatment outcomes and improved quality of life, ultimately preventing patients from experiencing premature lung deterioration.