New European Bauhaus network meeting
Umeå School of Architecture was, together with Skellefteå municipality, Umeå Municipality and RISE, hosts for the national New European Bauhaus network meeting which took place 14-15/9 in Skellefteå and Umeå.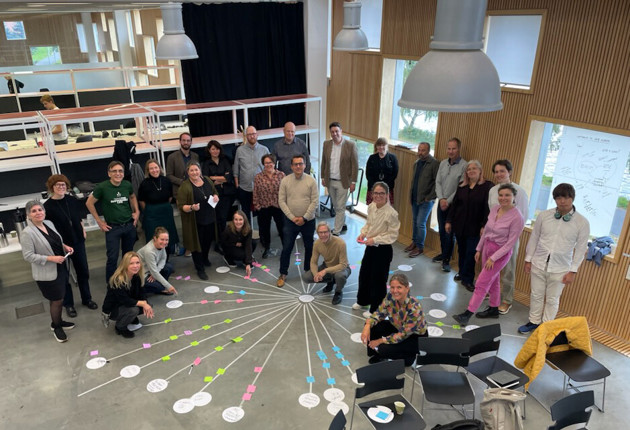 The New European Bauhaus initiative (NEB) was launched by Ursula von der Leyen and is part of the European Green Deal and focuses on beautiful, inclusive, and sustainable living environments. The discussions during the network meeting focused on local/regional cross-sectorial collaborations, the new NEB Academy initiative as well as ongoing work across Sweden relating to circular processes, innovative timber construction and other measures to develop the ecosystem of the construction industry.
RISE (Research Institute of Sweden) have been given the assignment to lead the work with NEB Academy in Sweden by Boverket (the Swedish National Board of Housing, Building and Planning).
Latest update: 2023-09-20