Name: Nicolai Pitz
Programme: Master's Programme in Marketing, 1st semester
Where are you from?
I am from a small village about 30 km outside Marburg in the centre of Germany. It is also a university city but a bit smaller than Umeå with about 30 000 students out of the 77 000 inhabitants.
It is a very historical town with the university dating from the 1527.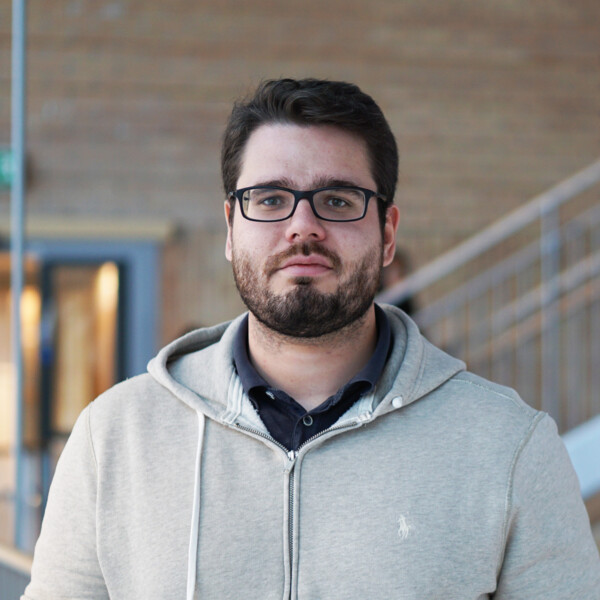 Nicolai Pitz
Image
Rickard Lindberg
Your plans after graduation?
I would like to go into consulting and marketing strategy perhaps in a marketing agency.
What was it that made you apply for the programme in Umeå?
I did not go for studies abroad during my Bachelor programme and I wanted the international experience. I knew that a programme offered in English in Sweden would really mean 100% in English while in some other European countries you might also need to know some of the local language.
I looked at all of Scandinavia at first but felt that Norway was too expensive. I applied late so to some of the universities in Sweden it was too late. I was not really looking to go north but Umeå University did well in the Student satisfaction survey and the student testimonials were very appealing to me.
I think the fact that Umeå offered a master programme in Marketing and not in general Business Administration (which is more common in Germany) was what made me decide on Umeå.
What is best with the programme so far?
I like the fact that it is really for free. In Germany you would have to pay an administrative or semester fee. It includes bus ticket but it is still some money, but here in Umeå there is no fee at all.
I am also getting used to studying one course at a time and I find I like this system better as I otherwise tend to procrastinate. I like the practical work in groups but I think some of the questions in the exams are too broad. In Germany they are more precise.
I really like the informality that exist between teachers and students. All the teachers want to be called by their given name. In Germany you must call them Professors so and so.
I also like the open door policy which makes it easy to contact the administration or even the teachers when you have a question. I think everyone is very service minded here. In Germany I usually had 1,5 hour lectures but here it is never longer than 45 minutes then there is a coffee break (=fika) for 15 minutes. That is nice.
What is best with Umeå?
I like the fact that Umeå is both a small city and a big city. It feels small as everything is easily accessible but it is still big enough to have the pubs and restaurants and entertainment you want as a student. There is something for everyone. IKSU, the sports centre for students, is really great. You have every kind of sport there and at a reasonable price. Alcohol is more expensive here but on the other hand there seems to be very little criminality and no tolerance for violence.
Swedish culture - something that you would like to mention?
People are shy and you have to take the first step but I have gotten some Swedish friends so Swedes are not that hard to get to know after all.
Advice to German student
I strongly advise you to register a user in the housing page early if you even consider Umeå as an alternative. It does not cost anything and if you have registered early enough you could get a corridor room at a very reasonable price. As I applied late I had to arrange housing in other ways and living in a corridor room on the campus dorm areas is something I would prefer.