Name: Negin Ghorbani
Programme: Master's Programme in Accounting, 3rd semester
From: Teheran, Iran
What would you like to work with when you graduate?
After graduation I would like to find a job as an Accountant or an Auditor. Further on in my career I would like to run my own business perhaps in import and export.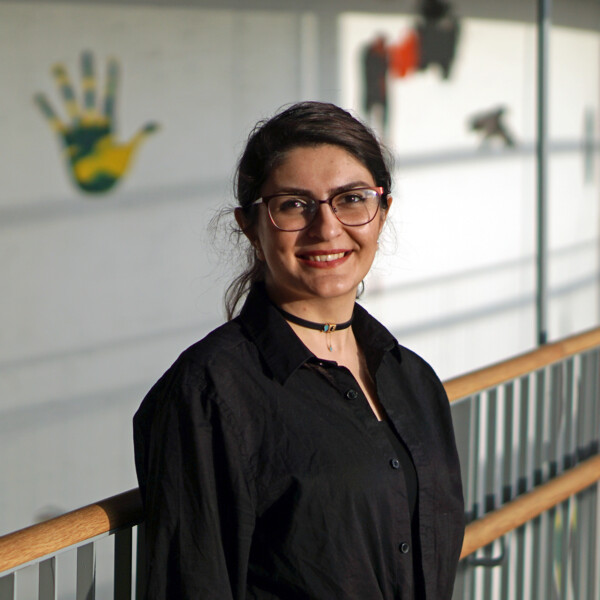 Negin Ghorbani
Photo
Gisela Taube Lyxzén
What was it that made you apply for the program here in Umeå?
Teheran has 12 million inhabitants so I thought it would be interesting to come to a smaller city.
I was looking at Sweden as it is a country with a peaceful environment. My sister lives in Bergen in Norway but I think Sweden is a more modern country and it is also less expensive. My parents wanted me to be safe so I was attracted to Umeå as it is a city with very low crime rate.
Umeå University and the business school has high ranking and I felt that it would be an adventure to go further north.
What is it that you like with the program so far?
I like the fact that there are many real life cases for the students to work with. It is challenging but I felt I have learnt a lot that can be useful when I start my work life.
I also like that the program is broad and not so one dimensional. Each of the different electives and minor courses that I have combined with my major in Accounting has added a piece to the puzzle.
I get the big picture of Business now and I really like that!
What is it that you like about Umeå?
What I really like the most is the Northern Light. It is so amazing to watch the dancing green light on the sky during a cold and dark night!
I am an amateur photographer and I love the beautiful nature and the different seasons here in Umeå. People are nice although a little bit distant.
I miss my family but at the same time I like the freedom I have here.
Is there any unexpected side of Swedish culture that you would like to tell us about?
Well as I said people are nice but a little distant. I was for example very surprised the first time I took a bus in Sweden because people prefer not to sit next to anyone. They will even put up their bag on the seat next to them so as to be left alone. I think Swedish people value their individual space very much.
Buddy Programme
I felt a bit lonely at first but then I decided to join a Buddy group and that helped a lot. Now I have both Swedish friends and friends from all over the world. My best girl friend is from Austria and now I also have a boyfriend and he is Swedish.
Do you have any advice to students that are thinking of applying to our programs?
Do not hesitate! Apply! You are going to gain so much experience that you could never have imagined. Join the Buddy Programme and bring warm clothes so you can be out and watch the northern light :)