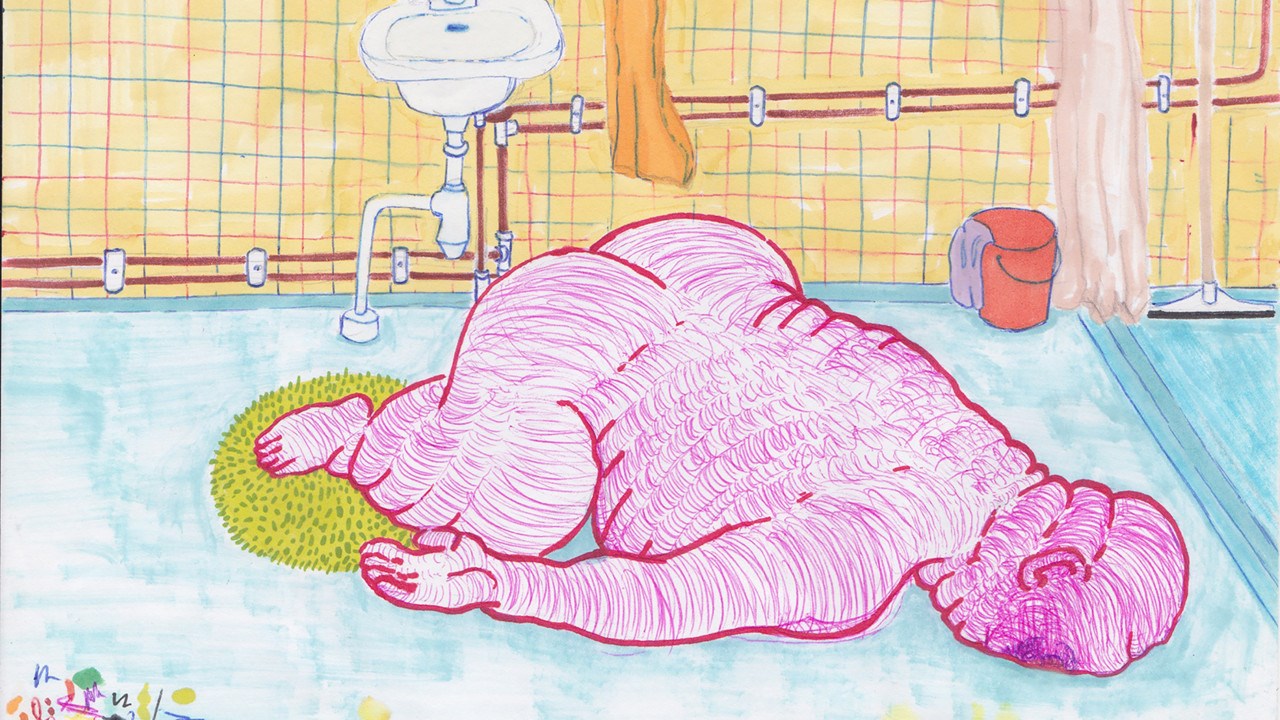 Art Friday with exhibition opening!
Friday 3 May, 2019
at 17:00 - 21:00
Art Friday with an exhibition opening, performance, DJ and bar from 17:00, when doors are opened to "Meanwhile", this year's Master's degree exhibition from Umeå Academy of Fine Arts.

Meanwhile / Umeå Academy of Fine Arts is the culmination of five years of study in Fine Arts. The exhibition presents works by:

Martin Arvidsson, Johannes Blomgren, Jonas Börjesson, Laura Cemin, Siri Elfhag, Adrián Espinós Ferrero, Moa Gustafsson Söndergaard, Jonne Hansson, Agatha Lewandowski, Ingvild Melberg Eikeland, Ingeborg Paulsrud, Alex Rosa, Sally von Rosen, Linda Samuelsson and Peter Stridsberg.

PROGRAMME FOR THE OPENING EVENING
The doors to the exhibition open at 17:00. Take your time to experience works by the fifteen young artists. Bar and DJ on floor 0. At 18:00 Laura Cemin will perform her piece O (white cube, bouncy ball) in her installation on floor 6. Inauguration talk at 19:00 by Katrin Holmqvist-Sten, head of Umeå Academy of Fine Arts and a presentation by Ariane Müller, guest professor and main tutor at the master's programme. The artists will be present. Following this, more mingling in the exhibition and by the bar on floor 0.

Free admission, as always. Welcome!

The Master's degree exhibition Meanwhile / Umeå Academy of Fine Artsruns at Bildmuseet 3 – 19 May, 2019. During the same period, you can see the Bachelor's degree exhibition at Västerbottens museum.