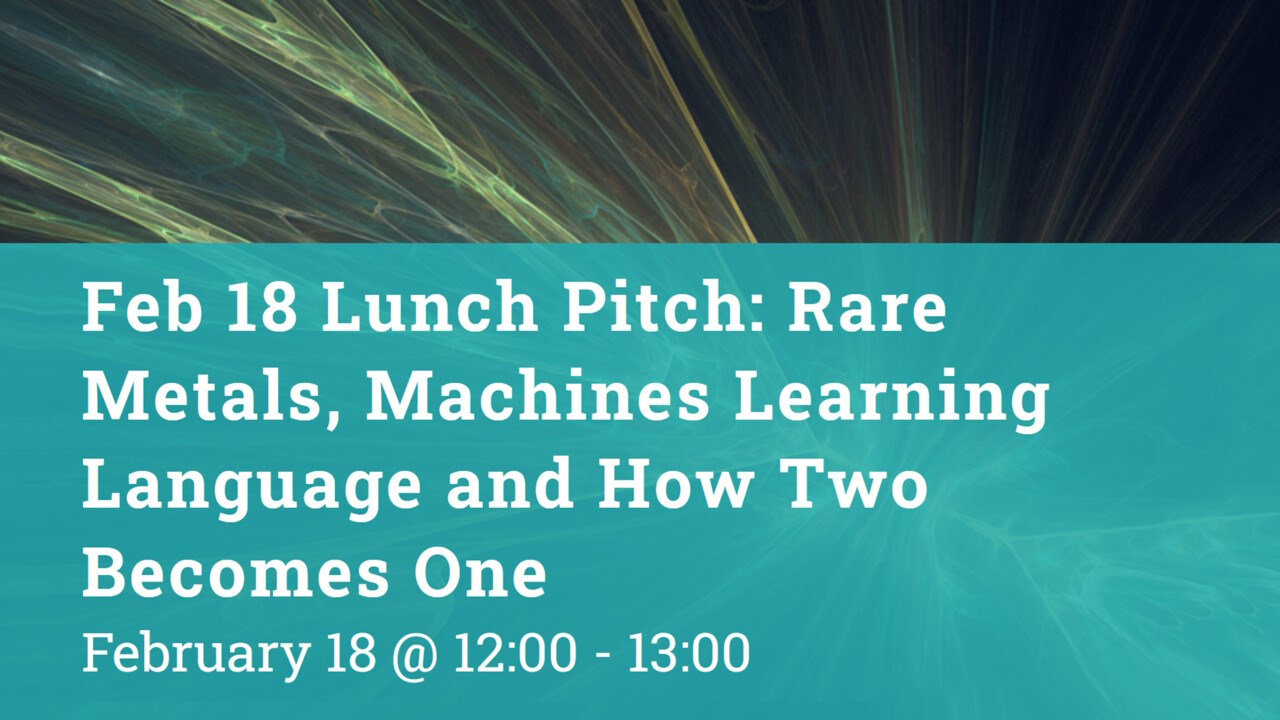 IceLab Lunch Pitches with Hanna Vikström, Frank Drewes, and Niclas Kaiser
Tuesday 18 February, 2020
at 12:00 - 13:00
To encourage cross pollination of ideas between researchers from different disciplines, the Integrated Science Lab (IceLab) hosts interdisciplinary research lunches with the vision of allowing ideas to meet and mate. During the Lunch Pitch Season, the creative lunches take place at KBC every other Tuesday.
Who is pitching about what?
Pitch 1. Hanna Vikström, Postdoctoral Fellow, Department of History of Science and Ideas: Will a shortage of critical metals hinder a transition to renewable energy technologies?
Pitch 2. Frank Drewes, Professor at Department of Computing Science: How can we make computers understand language?
Pitch 3. Niclas Kaiser, Clinical psychologist and Associate Professor at Dept of Psychology: Will Machine Learning be able to solve the Soccer Game problem? The Soccer Game Metaphor, where two systems becomes one.
Ideas welcome from anyone!

Read more and register (by 10 am February 17th) to reserve your free lunch (sandwich, drink, and little sweet snack): https://icelab.se/event/for-the-love-of-new-ideas-lunch-pitch-7/