The Transmutation of Dignity
Wednesday 23 September, 2020
at 13:15 - 15:00
The Research Seminar Series in Philosophy invites you to a seminar with Jan-Willem van der Rijt, "The Transmutation of Dignity: Kant, neo-Roman Republicanism, and the Commonwealth of Ends".
Abstract: The usual ways of thinking about how ignorance affects what agents must do to respect each others' moral rights frame this question as a problem in individual ethics, to be answered by settling whether an individual agent ought to do what is fact-relatively best, or what is best on her evidence. I argue that this is the wrong approach; we should instead understand rights as fundamentally social. I propose modeling agents' rights as the demands players can reasonably make of each other in a multi-agent, multi-round partial coordination game. I then highlight how this changes how we should think about the content of agents' rights-claims under ignorance, and flag that this has significant implications for how we should think about the norms governing interactions involving self-defense, consent, promising, and the like.
Note! This seminar is held at another time than usual.
All interested are welcome to participate in this seminar.
This seminar is held online in Zoom. Link for participation will be distributed by email to the seminar distribution list. If you wish to participate but are not on this list you can get the link by contacting Pär Sundström, see below.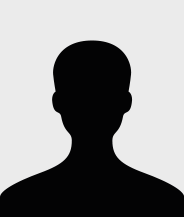 Speaker
Jan-Willem van der Rijt
Associate professor
Read about Jan-Willem van der Rijt