Artificial intelligence changes our society
FEATURE The development of a society where artificial intelligence (AI) permeates work, education and people's lives has only taken its first baby steps. Researchers at Umeå University are now gathering to strengthen the university's role in this venture.
Voice command in mobile phones, search engines on the internet, support systems for healthcare personnel and vehicles using driverless technology are some examples of applications where AI has already made progress. As this technology matures, AI will become increasingly more of a 'digital assistant' that adapts to our daily needs.

"This is why we need to be driven in the research that develops, educates and enhances the capabilities of AI in society, both in terms of system development, to implement AI wisely and on regulatory frameworks that manage how AI should be used," says Helena Lindgren, senior lecturer specialising in AI research.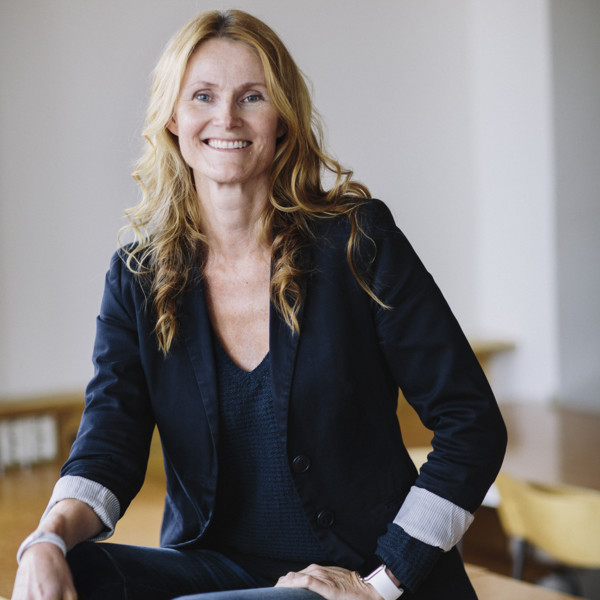 Helena Lindgren, coordinator of Umeå University's AI work.
Photo
Elin Berge
As one of the more high-profiled persons within the AI venture at Umeå University, Helena Lindgren coordinates the University's strategic work with the major investments made within the AI research area in Sweden. It involves investments in machine learning, which includes deep learning, and methods for explaining the results that these methods generate, so-called explainable AI.

"One of the objectives is to raise society's AI competence, such as through continuing education and professional development of currently employed persons. It's very important for Sweden as a nation, as well as its companies and organisations, to be able to take the next step in digital development."

There are currently over 30 researchers at Umeå University that are engaged in the development of AI in different areas. Two prominent professors have recently been recruited and a larger number of doctoral students and postdoctoral researchers are employed, many of them funded by the Knut and Alice Wallenberg Foundation, which have allocated millions of krona to research within AI in Sweden. The investment is made possible through the Wallenberg Autonomous Systems and Software Program (WASP), where Umeå University is one of five partners. The Kempe Foundations also contribute funding to eight postdoctoral researchers in autonomous systems.

"Big data, autonomous systems and AI are also high on the agenda at the international level, and it is beneficial that our university is involved and contributes with skills and development," says Hans Adolfsson, Vice-Chancellor of Umeå University. "Since we are a comprehensive university, we have good opportunities to utilise a full spectrum of future applications within AI."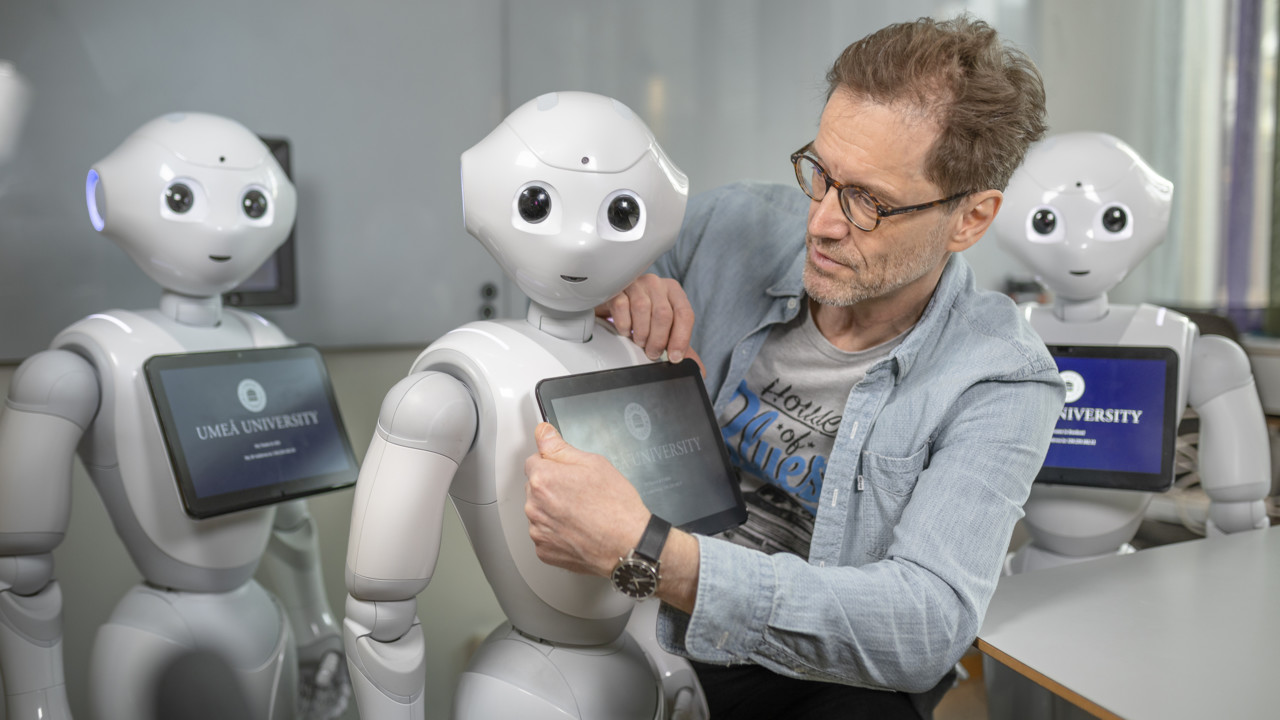 Thomas Hellström researches intelligent robots.
Photo
Mattias Pettersson
Professor Thomas Hellström researches intelligent robots and is well aware of the major challenges with AI. He emphasises that all the sensational and flashy headlines around AI are likely to lead to an overconfidence of technology. At worst, it can lead us to use unintelligent AI for things that require significantly more advanced intelligence, such as the ability to understand, reason, value, and make moral considerations.

"Despite all this, there is a long way to go until we reach intelligence on a human level, and something called machines with artificial consciousness," says Thomas Hellström.
Text: Ingrid Söderbergh
Translation: David Meyers
This article was first published in the magazine Aktum no. 2 2018.