Adolescent perspectives on artificial intelligence
NEWS In 2020, students from Tegs centralskola in Umeå together with researchers from Umeå University participated in a UNICEF project on artificial intelligence. The report has now been published.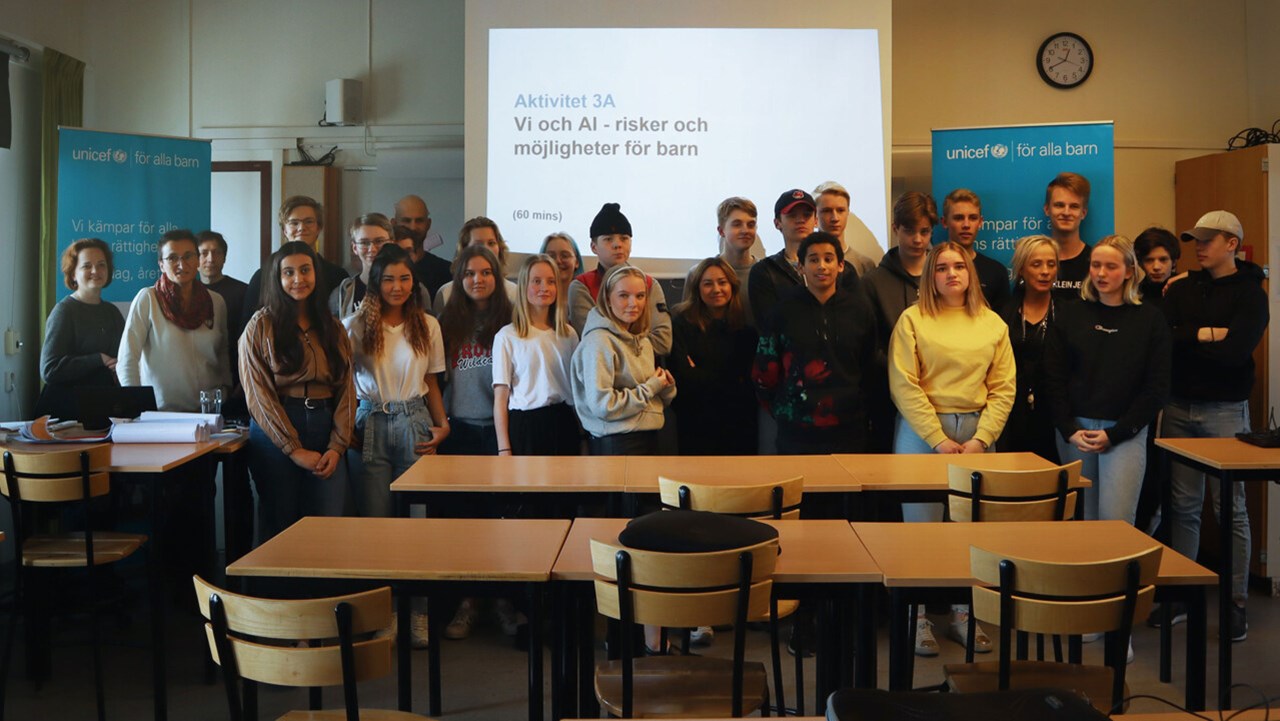 Students at Tegs centralskola together with researchers at Umeå University in a workshop on AI.
Image
Adam Dahlgren
Over the course of 2020, UNICEF hosted a series of global consultations with adolescents to learn about their views and knowledge of the artificial intelligence (AI) systems playing an increasingly important role in their lives.
All in all 245 young people gave their views, Umeå in Sweden, Brazil, Chile, South Africa, and the United States in a series of workshops.
From Umeå University, the work was led by Professor Virginia Dignum, Department of Computing Science. As part of UNICEF's initiative, a report is now being published with the young people's own views on AI.
Download the Adolescent Perspectives on Artificial Intelligence report.