DIGSUM representatives present research
NEWS Three members of DIGSUM's Digital Sociology group - Simon Lindgren, Sam Merrill and Mathilda Åkerlund - presented their research at the Nordic Conference on Violent Extremism at Oslo University recently.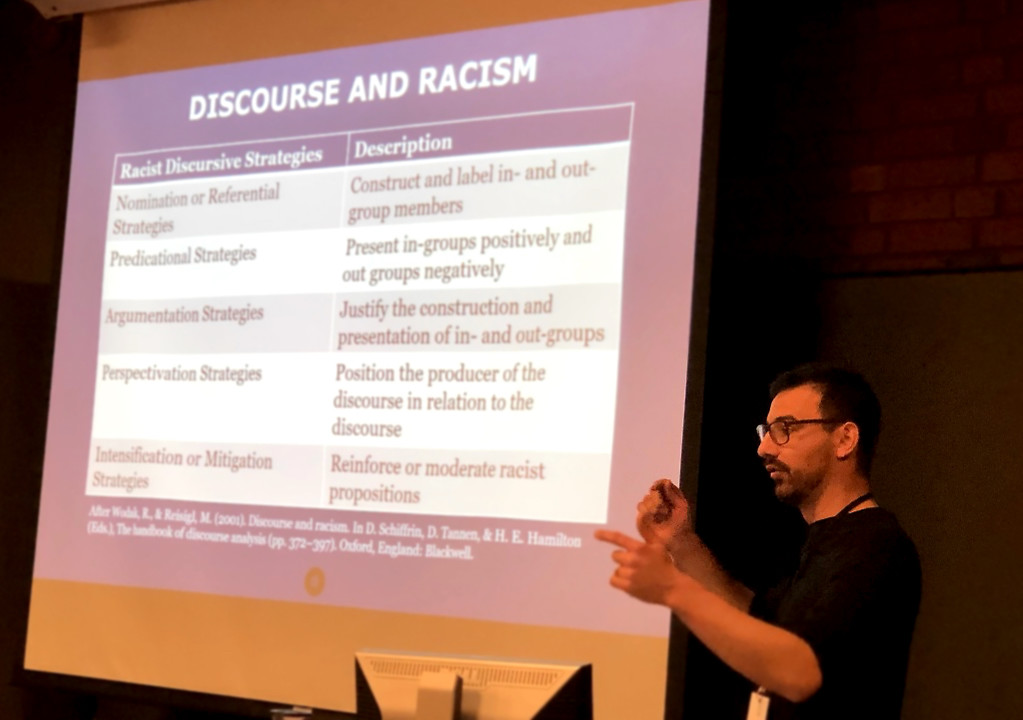 The conference, which aimed to facilitate the sharing of research on violent extremism carried out by researchers from the Nordic countries or empirically grounded in those countries, took place on 29th and 30th November 2018 and involved two key note talks and six sessions, each with three parallel panels consisting of between three to five papers.
In a dedicated panel called Racism and Terror across Actors, Moments and Media that took place late on Friday afternoon Simon, Sam and Mathilda shared both recently published research and work in progress. Simon presented his recently released co-authored Social Media + Society article (with Moa Eriksson Krutrök) about the co-articulation of hashtags after terror attacks. Meanwhile, Sam presented his and Mathilda's recently published Journal of Computer Mediated Communication article about covert and overt racism in a large anti-immigration Swedish Facebook group. Finally, Mathilda additionally presented another element of her ongoing PhD research about far-right discursive influencers on Twitter.