New Book on Art and Physics
NEWS Featuring works by contemporary international artists, essays about physics and art, as well as extracts from conversations between physicists and artists, the book Entangle: Physics and the Artistic Imagination is an introduction to how particle physics is inspiring the work and practice of contemporary artists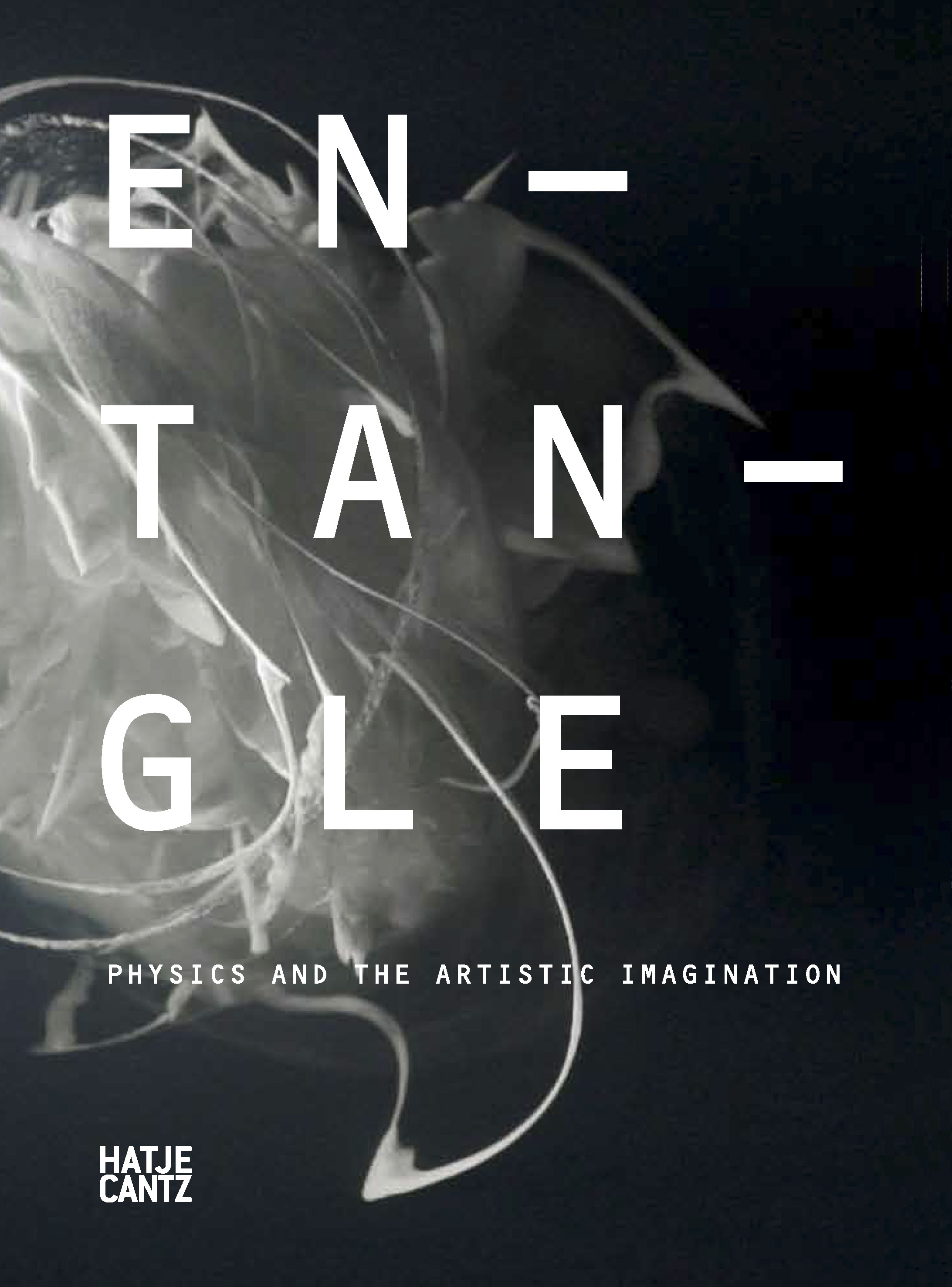 New book about Physics and Art from Bildmuseet.
Image
Bildmuseet
The new book, published by Bildmuseet Umeå University in collaboration with Hatje Cantz, makes the case that there is a growing body of important work by artists being influenced by physics and the way this fundamental science investigates and uncovers new knowledge about Nature and phenomena.
The book features the works of fourteen international artists featured in the Entangle exhibition produced by and presented at Bildmuseet, Sweden, accompanied by essays about physics and imagination, physics in the arts/science movement, the theory of entanglement, and Surrealism and physics. It also encloses extracts from individual conversations with the artists and physicists talking about their different ways of looking at Gravity, Time, Space, Light, Matter, and Entropy. The book is edited by Ariane Koek, also the guest curator of Bildmuseet's exhibition.
Contributing writers:
Philip Ball, Ariane Koek, Gavin Parkinson, Katarina Pierre, Carlo Rovelli, and Nicola Triscott.
Contributing artists:
Julius von Bismarck, Julian Charrière, Sou Fujimoto, Iris van Herpen, Ryoji Ikeda, William Kentridge, Rafael Lozano-Hemmer, Goshka Macuga, Davide Quayola, Solveig Settemsdal, Sarah Sze, Keith Tyson, Jorinde Voigt, and Carey Young.
Contributing physicists:
Michael Bradley, Bilge Demirköz, Michael Doser, John Ellis, Peter Galison, Cecilia Jarlskog, Subodh Patil, Hiranya Peiris, Carlo Rovelli, Kate Shaw, James Wells, and Peter West.
For a review copy, please contact Helena Vejbrink, press contact Bildmuseet.
To read about the Entangle exhibition, click here.
For further information, contact
Director Katarina Pierre, Bildmuseet
Katarina.pierre@bildmuseet.umu.se, +46 72-543 9632