Rawiya / She Who Tells a Story
NEWS Welcome to a press preview Thursday 21 February at 10:00. Bildmuseet presents the photograph collective Rawiya in their first exhibition in Scandinavia, She Who Tells a Story.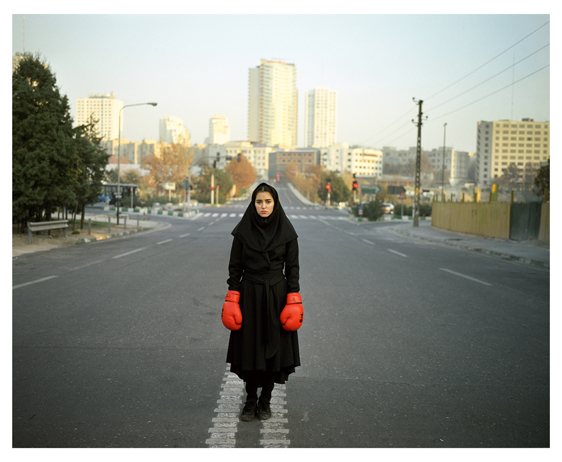 The participating photographers Myriam Abdelaziz, Tamara Abdul Hadi, and Dalia Khamissy are present at the press preview.
The exhibition is opened by director Katarina Pierre February 24 at 14:00. This is followed by a conversation between curator Cecilia Andersson and photographers Myriam Abdelaziz, Tamara Abdul Hadi, Laura Boushnak, Tanya Habjouqa, and Dalia Khamissy.
The photography collective Rawiya was founded in 2009 by a group of female photographers from the Middle East. Its members work on projects on the subject of human dignity and pay particular attention to the lives of women. Through in-depth photo-essays, they tell stories about human experiences and portray, inter alia, the consequences of war and of the Egyptian revolution. Their images provide an insider's view of a region in flux. They balance social contradictions while reflecting on social and political issues and stereotypes.
Rawiya, which means she who tells a story in Arabic, presents photography projects by Myriam Abdelaziz (born 1976, Egypt, based in New York/Cairo), Tamara Abdul Hadi (born 1980, Iraq/Canada, based in Beirut), Laura Boushnak (born 1976, Kuwait, based in Sarajevo), Tanya Habjouqa (born 1975, Jordan, based in Jerusalem), Dalia Khamissy (born 1973, Lebanon, based in Beirut) and Newsha Tavakolian (born 1981, Iran, based in Teheran).
The day before the opening, Saturday 23 February, Rawiya give a workshop at Bildmuseet. More information
Realism in Rawiya at New Art Exchange, Nottingham
For more information, please contact
Cecilia Andersson, intendent Bildmuseet cecilia.andersson@bildmuseet.umu.se
090-786 6684
Editor: Helena Vejbrink