Attention to Umeå research on the World Tuberculosis Day
NEWS An international research group including Umeå University has investigated a new strain of multi drug resistant tuberculosis from Ukraine. The study has been published in the Emerging Infectious Diseases issue, Centre of Disease Control and Prevention (CDC), dedicated to the World Tuberculosis Day on 24 March.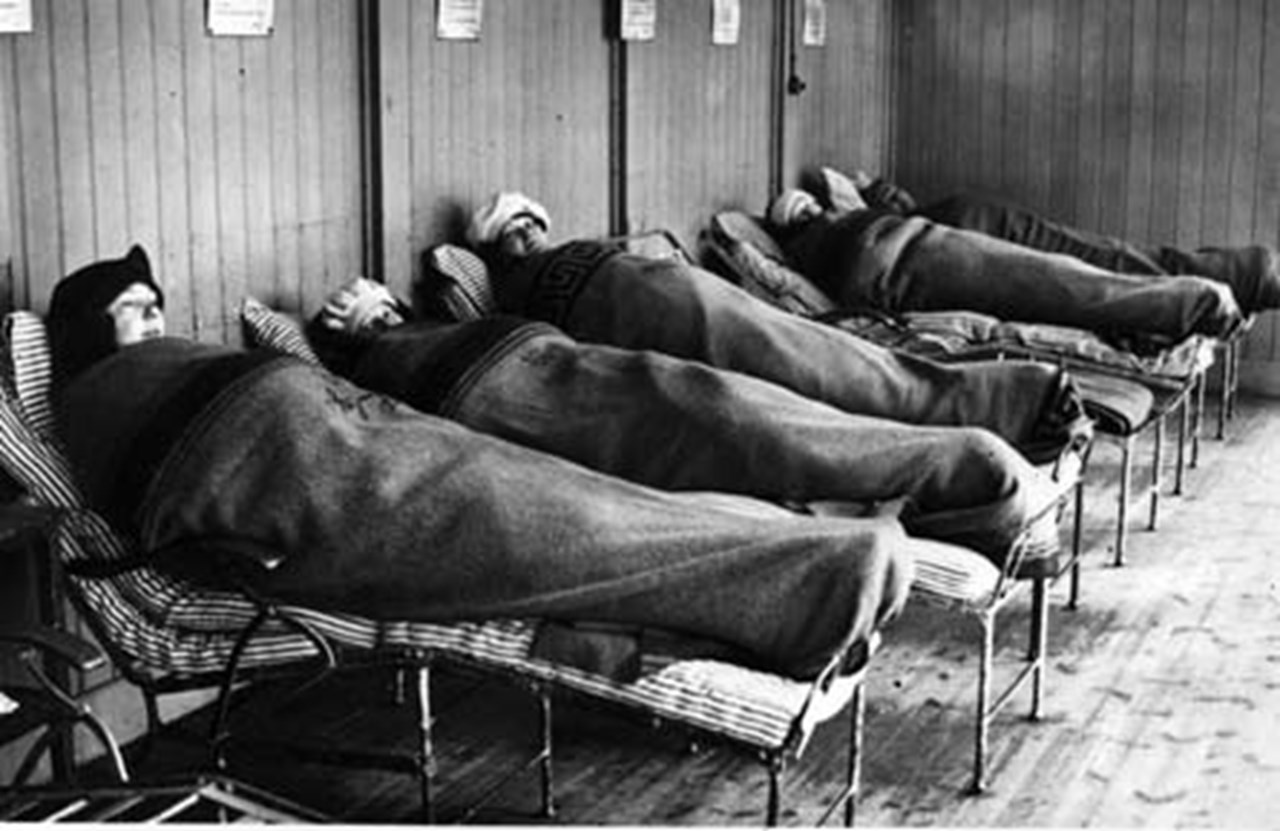 Tbc-patients in Sweden in 1927.
Image
Wikimedia Commons, PRESSENS BILD
Amid the covid-19 outbreak, we should not forget the thousands of Ukrainian patients with tuberculosis and their caregivers. The interrupted communication between cities complicates the refill of MDR-TB medicines and there is a shortage of protective masks as never before.
Ukraine is severely affected by tuberculosis (TB): it has over 30 000 patients every year and thousands of people die of tuberculosis yearly. Ukrainian scientists and universities play an important role in the fight against the disease. Together with scientists from Germany, Sweden and Spain, Ukrainian researchers recently published a study that provides some clues on how to defeat the disease in Ukraine.
"We studied tuberculosis bacteria from patients in the Vinnytsia and Odessa regions and found three different strains of multi-drug resistant TB (MDR-TB) – one of them unique for Ukraine," says Olena Rzhepishevska, Research Fellow at Umeå University, Sweden.
"With a new molecular approach allowing investigation of the entire genome of the infecting tuberculosis strain, we could predict drug resistances and trace transmission chains," explains Matthias Merker, Assistant Professor at Borstel Research Center, Germany.
Andrii Dudnyk, Vinnytsia Medical University, Ukraine is a physician specialized in tuberculosis and one of the co-authors of the study. He meets patients with MDR-TB every day:
"MDR-TB is treated by several special types of antibiotics. Our study shows that MDR-TB strains from Ukraine often share a base set of resistance mutations. However, each individual strain has also acquired additional resistance mutations. To successfully treat patients infected with such strains, we need quick and precise tests showing which drug resistances a certain strain has. This is needed for providing effective treatment that can kill MDR-TB strains. For this, we need well-equipped laboratories".
Cristina Prat, the Research Institute Germans Trias I Pujol, a Spanish co-author of the study, also stresses the fact that treatment against MDR-TB is very demanding for the patients and has strong side effects:
"Patients have to take antibiotics every day without interruption for 9-18 months. If you do not follow this, the patient may become sick again – and the risk for new resistances increases. Patients with MDR -TB should be supported by all means even during corona outbreak".
Original article
Merker, M., et al: Multidrug- and Extensively Drug-Resistant Mycobacterium tuberculosis Beijing Clades, Ukraine, 2015. Emerging Infectious Diseases. Volume 26, Number 3—March 2020
https://wwwnc.cdc.gov/eid/article/26/3/19-0525_article

About the World Tuberculosis Day
The World Tubeculosis Day is payed attention to on 24 March with the mission to spread knowledge about the disease. On this date, in 1882 Robert Koch announced Mycobacterum tuberculosis as the causative agent of tuberculosis. The sickness kills about 1.5 million people every year, being the most deadly infectious disease globally.