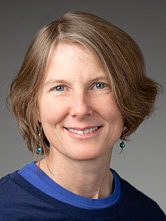 Anna-Britt Coe
My research focuses on how and why social movements influence society and policies as well as how and why young people practice politics by merging boundaries between the state and society.
Works at
Hus Y, Beteendevetarhuset & Norra beteendevetarhuset
Mediagränd 14, Beteendevetarhuset, Umeå universitet, 901 87 Umeå
I work as a teacher and researcher at the Department of Sociology, Umeå University. My teaching consists of courses that span undergraduate and graduate levels and encompass topics such as organizations and society, sociological theory, and qualitative methodology especially Grounded Theory method. I am the coordinator of the multidisciplinary Master's Program in Leadership and Organization (since January 2018).
My research interest concentrates on two fields: social movements with a focus on how movements influence society and policies, and young people's political action with a focus on how they practice politics outside the state. Empirically, I examine both the meanings that activist groups assign to their collective action as well as the social processes they develop in relation to these meanings.
My empirical research examines activism in Sweden and Latin America. In Sweden, I work with colleagues from Umeå Center for Gender Studies to investigate how civil society groups mobilize around safe public spaces and how they address gendered and racialized hierarchies through their activism. In Peru and Ecuador, I examine feminist activism in favor of gender justice as well as sexual and reproductive rights.
As an advisor to four PhD students at the Medical Faculty, I have collaborated with thesis research on building health management capacity, using e-health to improve access to treatment of urinary incontinence, and most recently, understanding how patient-provider interactions and work organizations shape access to cancer care in the context of standardized cancer care pathways.
I earned my BA in Sociology and Spanish/Latin American Studies in 1989 and MA in Applied Sociology in 1999, both from the American University, Washington D.C. I received my PhD in Sociology in 2010 and Associate Professorship of Sociology in 2015, both from Umeå University. Between 2011-2013, I was post-doctoral researcher at the Umeå Center of Gender Studies, and between 2014-2017 I was a research fellow at the Epidemiology and Global Health Unit, Umeå University.
I have been a member of the International Sociological Association since 2008. Between 2014-2018, I served as a Regional Representative from Europe for the Research Committee 32 "Women, Gender and Society" of the ISA.
Key words: activist groups, feminism, gender justice, Latin America, safety practices, social movements, sexual and reproductive rights, young adults
Research projects
1 January 2018 until 31 December 2019
1 January 2014 until 31 December 2018