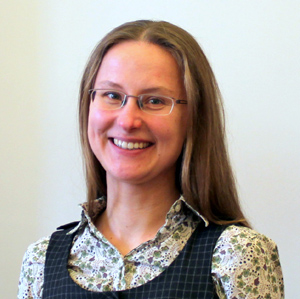 Anni-Maria Pulkki-Brännström
BA (York), MSc, PhD (Warwick). I research and teach in global health and health economics.
Works at
Senior research assistant at Department of Epidemiology and Global Health
5B, Målpunkt P, Försörjningsvägen 7 B, Norrlands universitetssjukhus
Epidemiologi och global hälsa, Umeå Universitet, 90185 Umeå
As an economist working in public health both globally and in Sweden, my research focuses on the evaluation of the cost effectiveness and equity effects of complex public health interventions in particular within maternal and child health. I coordinate the Health Economic Theory course and teach on all the other health economics Master's and PhD courses at Epidemiology and Global Health.
My research in global health is conducted mainly through PhD supervision (with current projects in Rwanda, Bolivia and Indonesia) and collaboration with the UCL Institute for Global Health, where I am honorary senior research associate.
I have three ongoing Swedish projects: a cluster RCT of a school-based tobacco prevention programme (collaboration with Karoliska Institute); a health economic and equity analysis of the Salut child health promotion programme (collaboration with Uppsala University); and the development of a decision-making framework for municipalities to work on social exclusion interventions (collaboration with Dept of Social Work, UmU).
My current projects receive funding from SIDA, the Swedish Public Health Institute, the Swedish Research Council for Health and Welfare (FORTE), and the private foundation Skandia Ideer för livet.
Research groups
Group member
Research projects
1 January 2018 until 31 December 2020
1 April 2016 until 31 December 2020