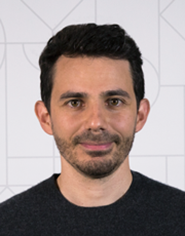 Bastien Erpelding
Dome theatre coordinator at Curiosum science center.
Works at
Coordinator at Curiosum
Östra strandgatan 32, 903 33 Umeå
I am a scientist and my background is in physics and astronomy. I have an interest for science visualisation, communication and outreach. My work at Curiosum is to organise and plan the activities in and around the dome. This includes show production, system management and more. I am also the equal opportunities representative at Curiosum. Worked previously at Umevatoriet until it became Curiosum.