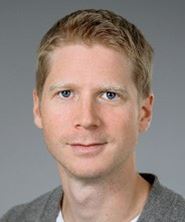 David Wiljebrand
Works at
A, YA, Humanisthuset, Norra Beteendevetarhuset
Umeå universitet, 901 87 Umeå
New Testament and ecology: an ecological interpretation of Pauline texts
During the last decades, biblical scholars have in different ways engaged critically in biblical texts in the light of contemporary environmental challenges and obvious crisis. Is the biblical tradition a root to the western destructive relationship to nature – as often suggested – or can it provide important correctives to the unsustainable culture of the affluent modern society? In my research project, I am particularly interested in the Pauline texts: can they offer resources for ecologically sensitive theology and ethics?
Using various exegetical methods, and my evaluations of previous ecological readings of Paul, I aim to interpret the Pauline vision(s) of redemption/salvation; how it relates to the creation (nature) in Pauline thought, and what implications this might have on ecological theology and Christian environmental ethics.
2018
2018 International Meeting: Program Book
2017
Det kyrkliga språket i teori och praxis
, Umeå: Umeå Universitet 2017 : 101-121