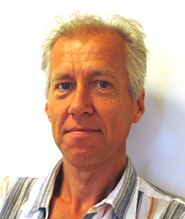 Karl-Erik Renhorn
I support and develop the process of applying for external research funding, and review draft applications. I also teach writing research funding applications.
Contact
Works at
Research coordinator at Department of Epidemiology and Global Health
5B, Målpunkt P, Försörjningsvägen 7 B, Norrlands universitetssjukhus
Epidemiologi och global hälsa, Umeå Universitet, 90185 Umeå
Universitetsledningshuset, plan 5, Universitetstorget 4/Petrus Laestadius väg
Umeå universitet, 901 87 Umeå
I have 20 years experience of supporting and developing applications for external research funding, in particular applications to the research programs of the European Union. I also participate in the unit´s EU-funded research projects performing tasks related to contract issues, ethics, and reporting. Since a few years back I offer a PhD-level 3 credit point course on funding application writing.
Global Health Action
, Taylor & Francis Group 2017, Vol. 10, (1)
Global Health Action
, Järfälla: CoAction Publishing 2012, Vol. 5 : 17273-
Research projects
1 October 2016 until 30 September 2020
1 January 2012 until 30 June 2015
1 September 2011 until 28 February 2016