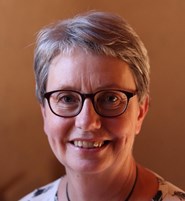 Kristina Lämås
Works at
Associate professor at
Department of Nursing
Units: Clinicum Betula - Clinical Training Centre at Umeå Universtity
Biologihuset, Hus C, plan 3, 4 och 5. Hus D2, plan 3.
Umeå universitet, 901 87 Umeå
Areas of education:
Nursing in relation to stroke, touch massage.
Areas of research:
Abdominal massage in management of constipation: an intervention study in which the experiences, effects and cost effectiveness is evaluated. MEST - massage after stroke; evaluating effects of touch massage in the acute phase after stroke according to anxiety, pain, quality of life, motor skills and somatosensory function. Pedagogical development at the Clinical Training Centre, evaluation of feedback in connection with cardiopulmonary resuscitation, evaluation of training materials in connection with venous sampling. RINS - Participates in a Scandinavian research network which have developed a theoretical model for skills training, development of assessment instruments in progress (www.rins.dk). FamHC; a health economic evaluation of health promoting conversations with families where a family member suffers from stroke. Prevalence of constipation focusing on survey of constipation. U-Age, participate in a research about person-centeredness in elderly care with focus on home care service.
Research groups
Group member