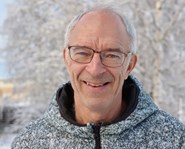 Lennart Edblom
EU advisor, supports researchers with H2020 and HE applications. Project manager.
Works at
MIT-huset, Umeå universitet, MIT.C.449
Umeå universitet, 901 87 Umeå
Nuovo Cimento C
, Vol. 32, (2) : 99-103
IBM Research Report
, H-0262
Research groups
Group member
EU advisor, support for researchers applying for H2020 and HE grants. Project coordinator for some projects.