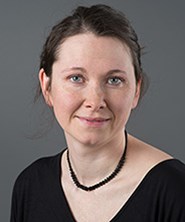 Sara Mejtoft
Works as Area Manager at Inhousebyrån at the Communications Office.
Works at
Universitetsledningshuset, plan 4, Universitetstorget 4
Umeå universitet, 901 87 Umeå
Has previously worked as a lecturer in media technology at the Department of Applied Physics and Electronics, Umeå University.
Inhousebyrån does film and live broadcasts, photography, graphical design, and produce digital and printed products and web design. We also support departments and offices in ordering from procured media suppliers and guide University employees in how to implement the visual identity.