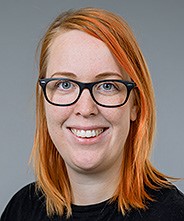 Sofi Östman
I work as an archaeobotanist at the Environmental Archaeological Laboratory and am responsible for macrofossil analyses connected to the consultancy work at the lab.
Contact
Works at
A, Humanisthuset, HB123
Umeå universitet, 901 87 Umeå
I work at the Environmental Archeology Laboratory. My duties mainly include analysis work, project administration, project reporting and consulting in connection to sampling and analysis. I carry out analyzes of charred and uncarbonized plant macrofossils, mainly of seeds but also of charcoal and uncarbonized wood. Have a bachelor's degree in archeology and have been working at the laboratory and at Umeå University since 2010.
Read more about our consultancy work and how to do it if you want to submit samples to us.