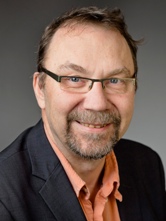 Ulf Isaksson
Works at
vårdvetarhuset, Hus A, plan 4
Umeå universitet, 901 87 Umeå
Areas of education:
Care of persons with dementia, methods courses in quantitative methods at undergraduate and graduate level.
Area of ​​research:
Effects of an individualized care model on aggressive behaviour among people with dementia - Implementation and evaluation of the impact of a person-centred care model for people with BPSD.
Older nursed in an institution in Västerbotten - A cross-sectional study aimed to survey senior living/care at municipal homes in Västerbotten County.
Threats and violence in psychiatric care. Evaluation of a violence prevention program - Evaluation of the implementation of the TERMA/Bergen model's impact on incidence of occupational injury and sick leave and to identify incidences of threats and violence in psychiatric care in Västerbotten.
DIVA 2 - Implementation and short- and long-term evaluation of patient-centred care in the context of type 2 diabetes.
Psychometrics - Development of and psychometric testing of assessment instruments.