Mammisi
This project has researched why a welfare country as Sweden has a growing number of mothers with negative and traumatic childbirth experiences, and aimed to propose a conceptual solution how design could enhance factors contributing to a positive and empowering childbirth experience.
With close contact to both midwives and mothers the research brought light on the dissonance between the physiological mechanism behind birth and the existing user journey when giving birth at the Maternity Wards at hospitals. A birthing women is treated in a generalized pathologic medical system with several trigger points which often results in a disturbed birth process which leads to interventions. Today's model of care is preventing women to birth with their inherit powerful capabilities, reduces her changes to experience a smooth birth and contributes to a disbelief in her own ability to give birth. It's time to problematize the context around birth - not the female body!
The result of the project is a couple of guidelines of what to think about when establishing a birth center and creating a oxytocin enhancing birth space. The guidelines is supported with visual suggestion of how it could be realized, both with a user journey emphasizing the importance of relation and familiarity to a place, but also with a 3D modelled room embodying the required qualities of a holistic birth space.
The concept is called Mammisi, the ancient name for birth place; birth house, and is showing how small changes can make a big difference, both for maternal health, economical profits and how a Birth Center implementation can be done with a low carbon footprint.
This topic is indeed very complex and evokes a lot of questions. If you'd like to get a better understanding of how the neurophysiological mechanism is influencing a birth process, how CMF in a birth space actually unconsciously influences the birth, and how affordances of a space could communicate behavior - you're more than welcome to ask me!
Lisa Selin
Bachelor's Programme in Industrial Design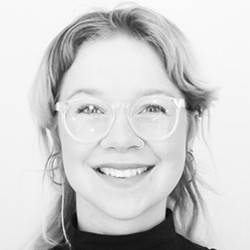 In collaboration with: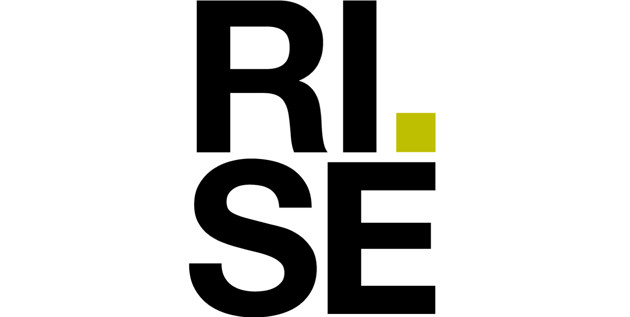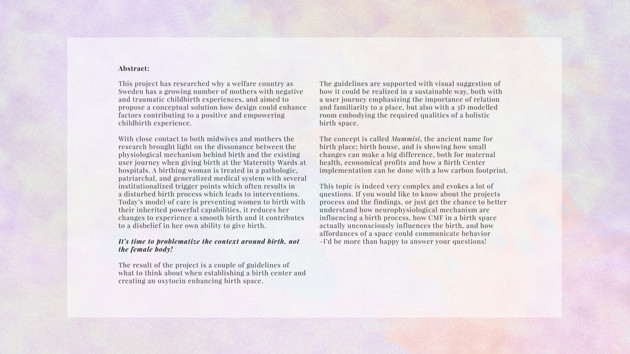 Image:
Umeå Institute of Design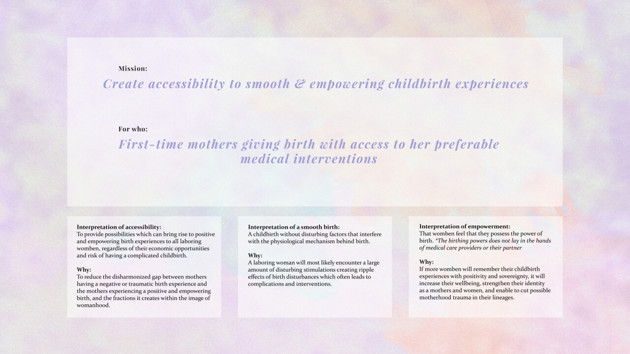 Image:
Umeå Institute of Design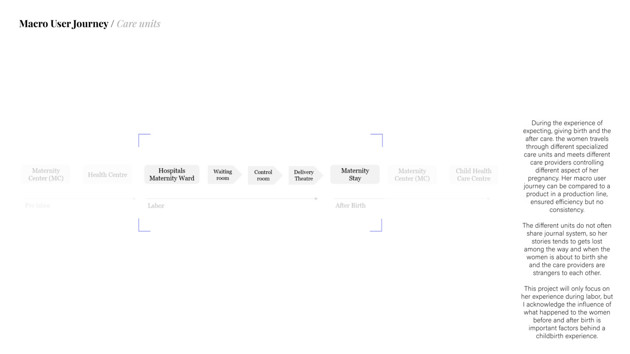 Image:
Umeå Institute of Design
Today's Macro User Journey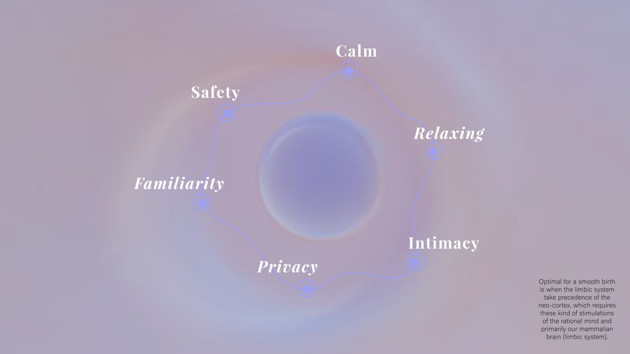 Image:
Umeå Institute of Design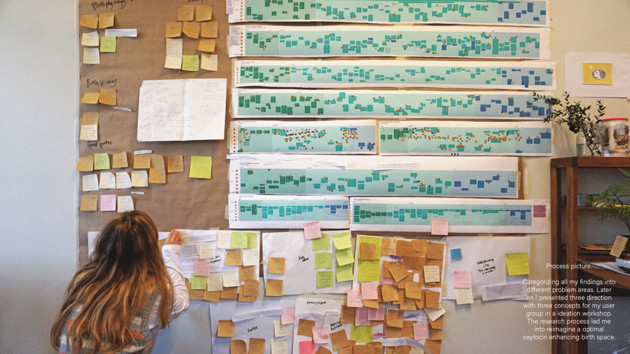 Image:
Umeå Institute of Design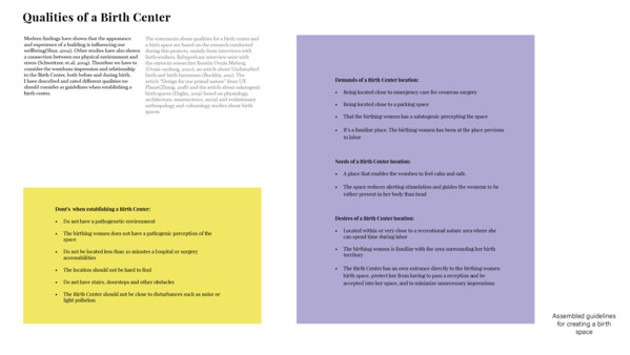 Image:
Umeå Institute of Design
Guidelines for a Birth Center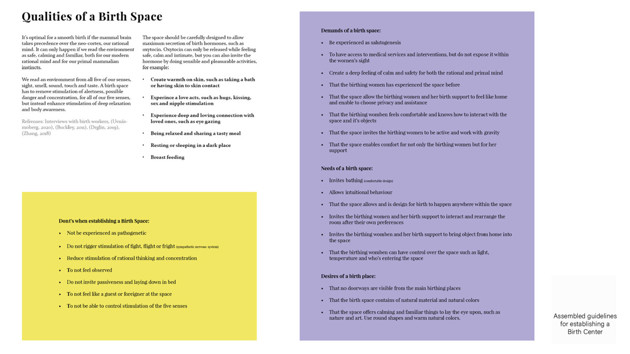 Image:
Umeå Institute of Design
Guidelines for a birth space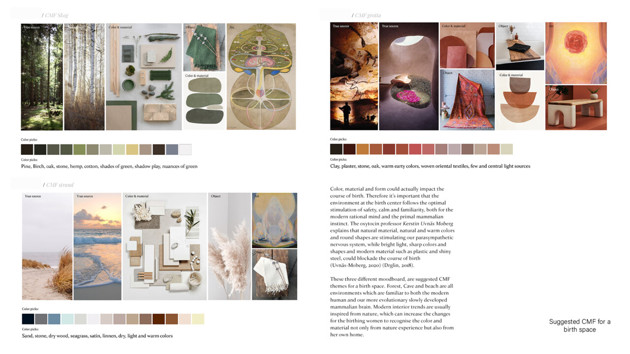 Image:
Umeå Institute of Design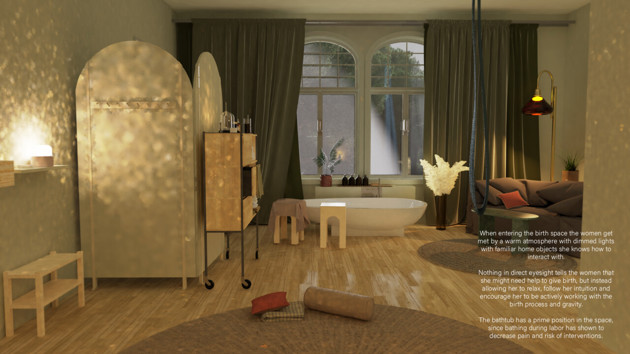 Image:
Umeå Institute of Design
Welcome to your birth space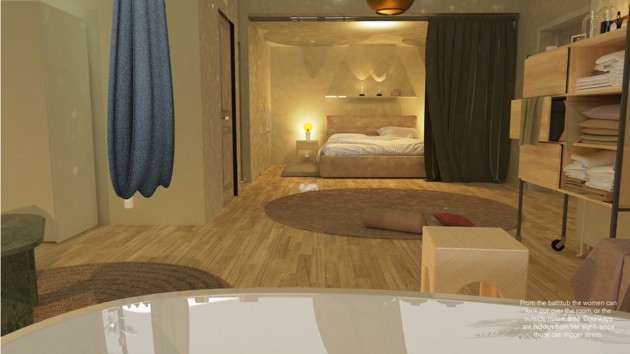 Image:
Umeå Institute of Design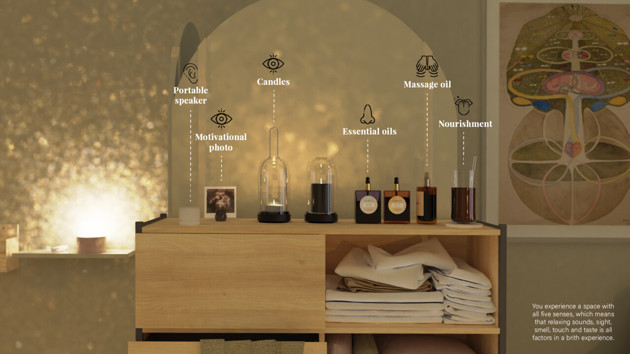 Image:
Umeå Institute of Design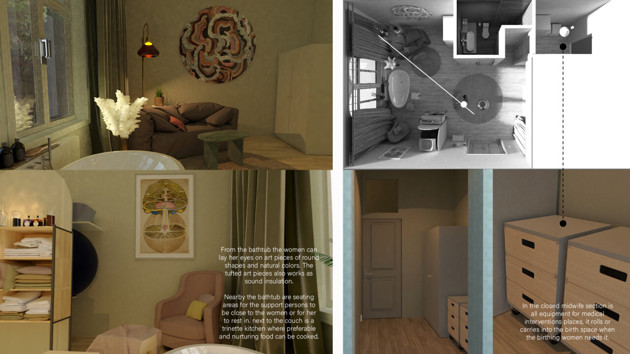 Image:
Umeå Institute of Design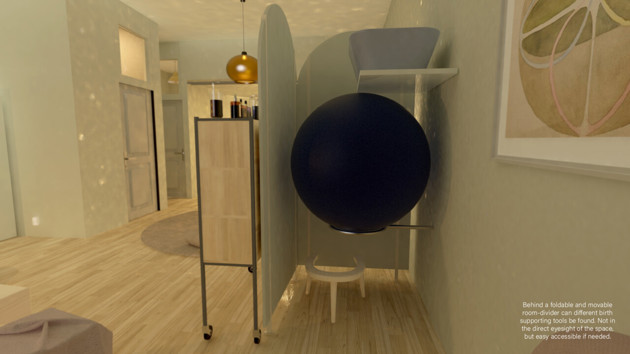 Image:
Umeå Institute of Design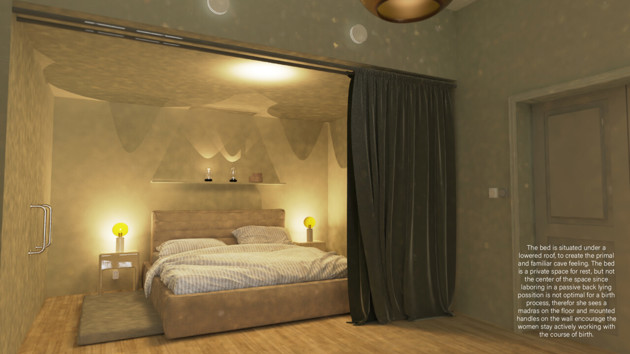 Image:
Umeå Institute of Design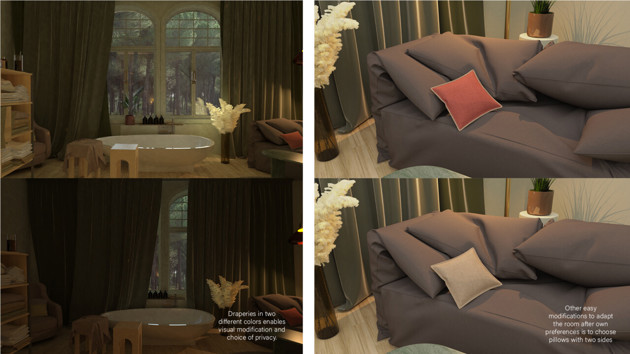 Image:
Umeå Institute of Design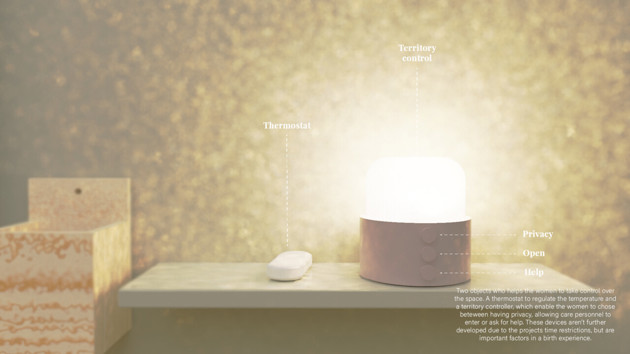 Image:
Umeå Institute of Design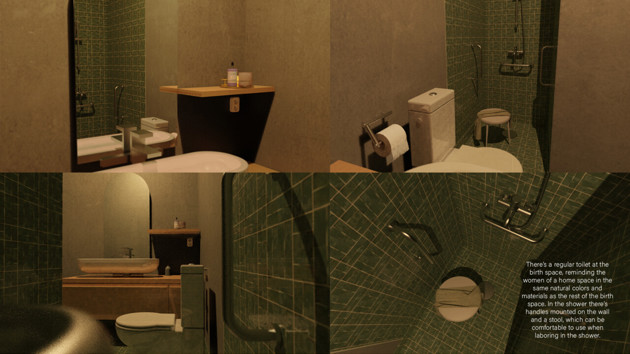 Image:
Umeå Institute of Design