Carbon Care Work
This thesis investigates shared collaborative future imaginaries about how carbon dioxide removal (CDR) can be deployed under an ethos of care rather than the technocratic and economically driven way that current climate models propose. The project, dubbed "Carbon Care Work," focuses on the exploration of people's imaginaries for the year 2050 in Northern Scandinavian regions who collaboratively discussed the concept of CDR and developed their own visions for the location where they live and/or grew up.
The goal is not to create neat roadmaps or action suggestions, but rather to express the feelings and desires of the people who live in the region and envision a future in which carbon care work is a reality.
The final deliverable is an exhibition experience that showcases several physical and digital artifacts that tell fictional mundane, non-hero stories of human and non-human protagonists who exist in the carbon care future, inspired by LeGuin's carrier bag theory of fiction. A video installation depicting Northern Scandinavian citizens telling the protagonist's stories was also created. The stories are also visually communicated through speculative future evidence in the form of digital and physical artifacts that serve as future snapshots of the protagonist's life, as well as a system map that connects the various components of the entire carbon care work system.
The project falls under the category of speculative design, which is a subset of interaction design. Methods and tools from the Interaction Design toolbox were used to create the outcomes throughout the project. For example, through collaborative speculative workshops, various participants were able to express their desires, dreams, and general ideas about the future of carbon care work. Their ideas were then translated into visual artifacts and interactive experiences.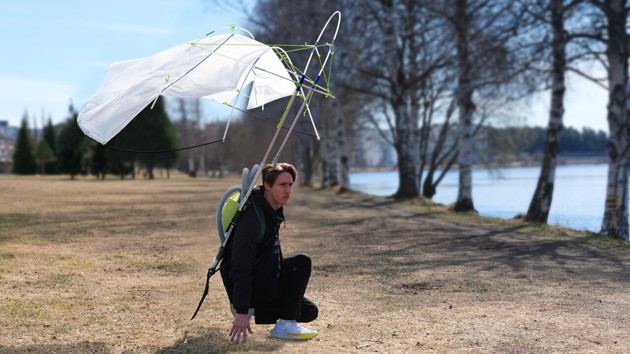 Image:
Umeå Institute of Design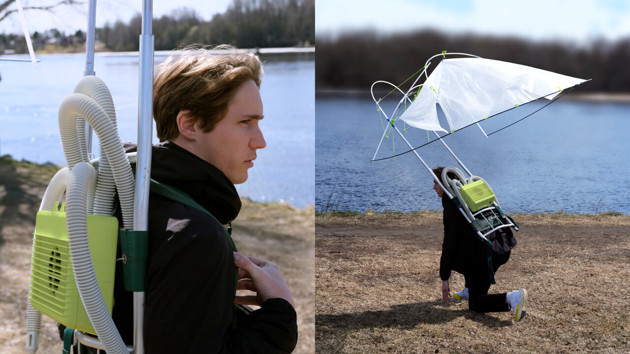 Image:
Umeå Institute of Design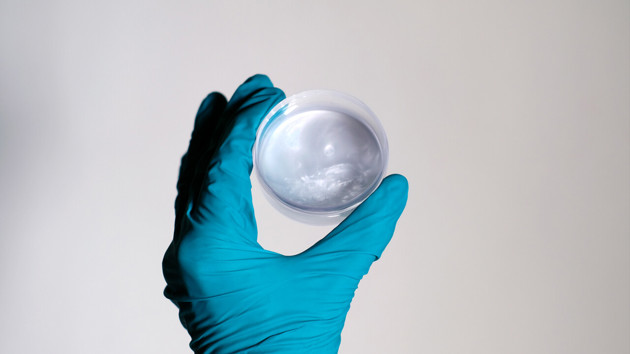 Image:
Umeå Institute of Design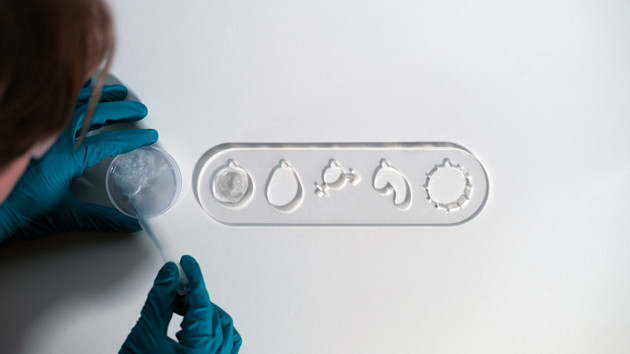 Image:
Umeå Institute of Design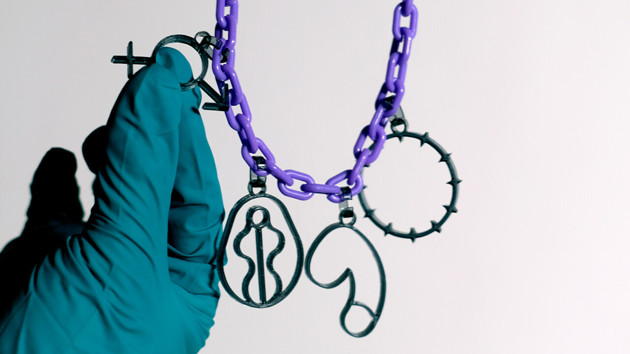 Image:
Umeå Institute of Design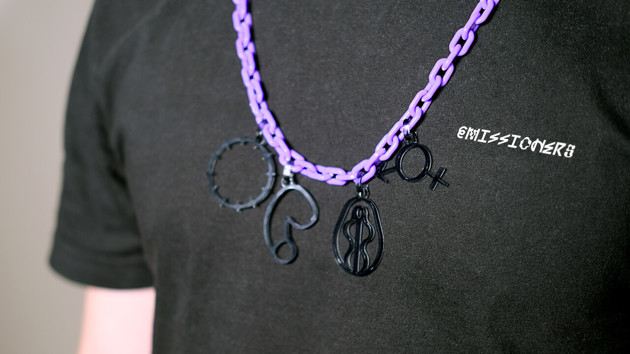 Image:
Umeå Institute of Design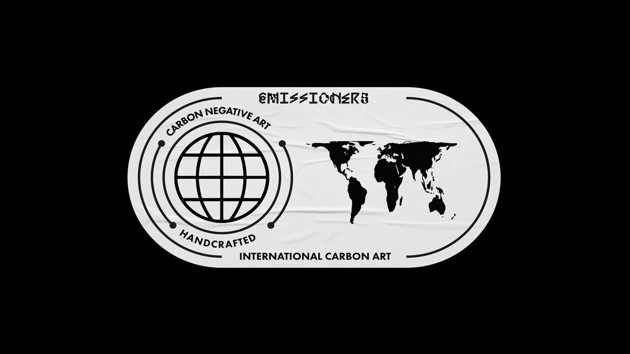 Image:
Umeå Institute of Design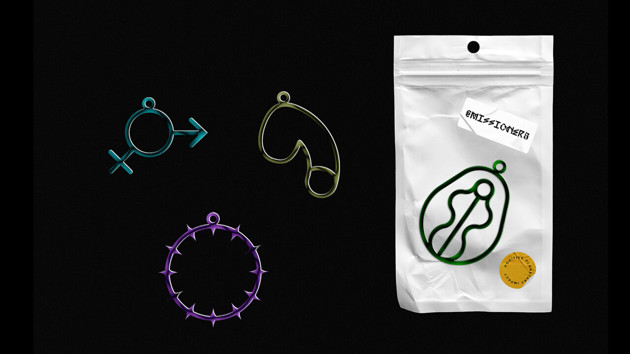 Image:
Umeå Institute of Design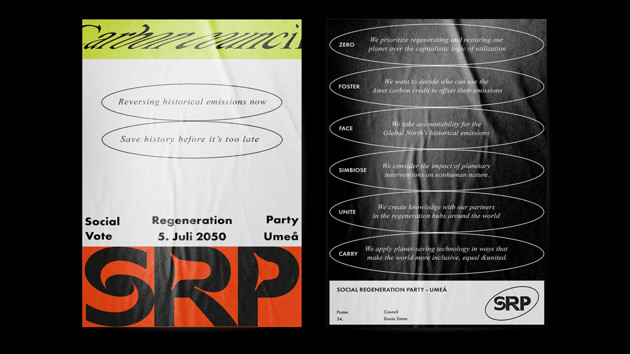 Image:
Umeå Institute of Design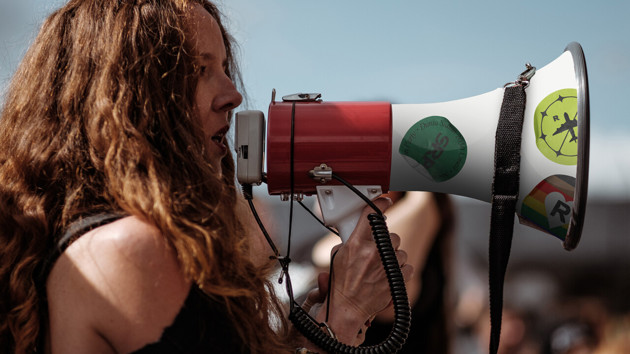 Image:
Umeå Institute of Design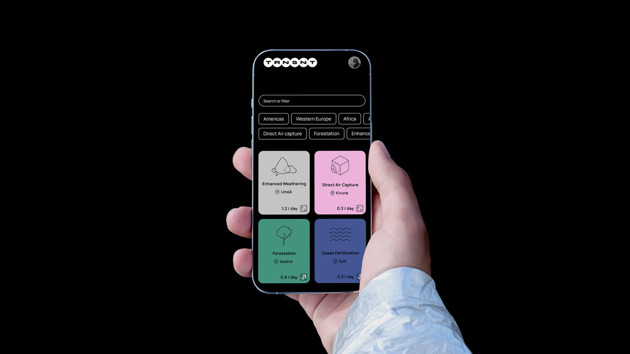 Image:
Umeå Institute of Design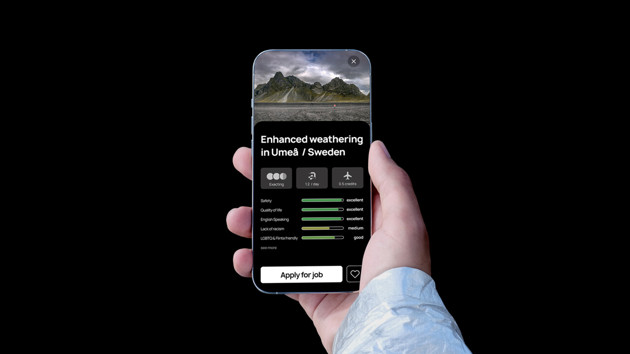 Image:
Umeå Institute of Design
Transient Enchanced Weathering in Umeå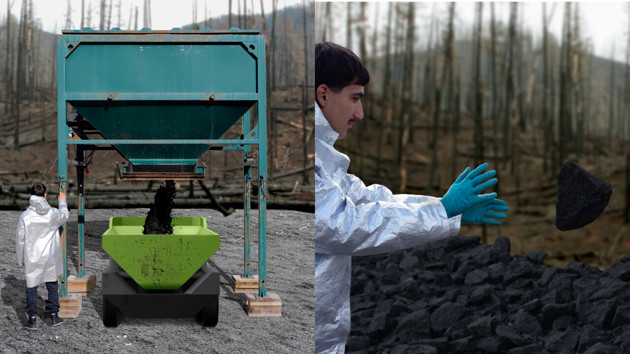 Image:
Umeå Institute of Design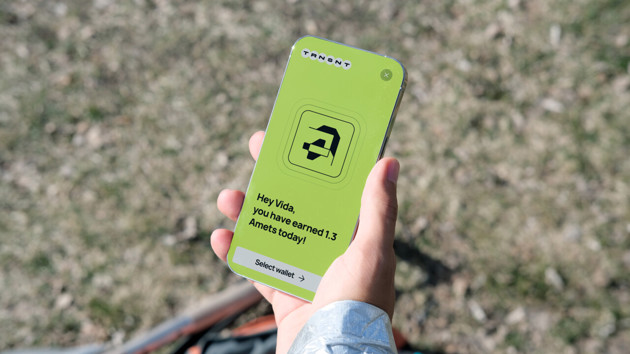 Image:
Umeå Institute of Design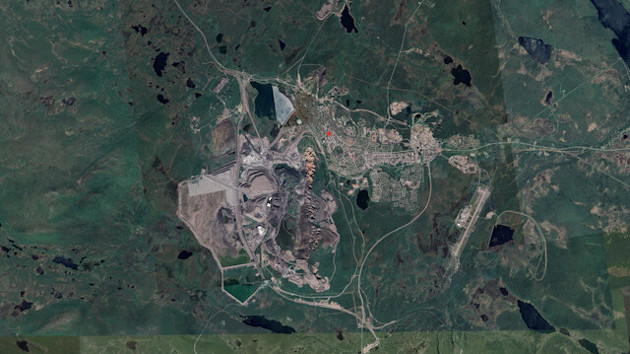 Image:
Umeå Institute of Design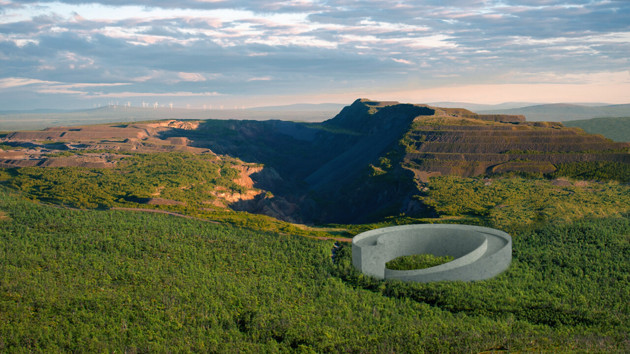 Image:
Umeå Institute of Design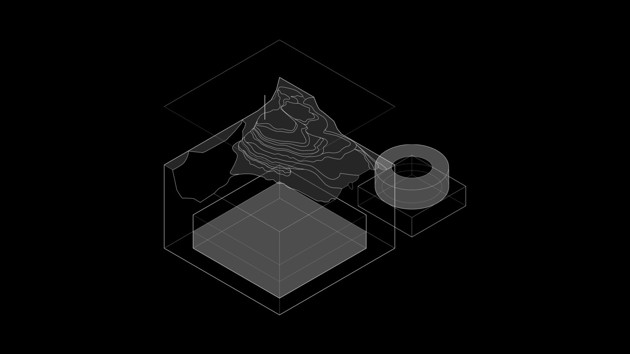 Image:
Umeå Institute of Design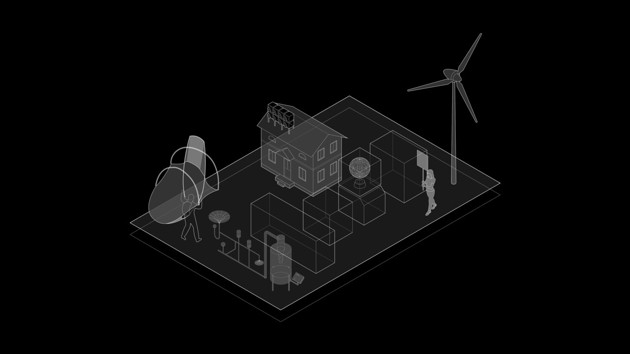 Image:
Umeå Institute of Design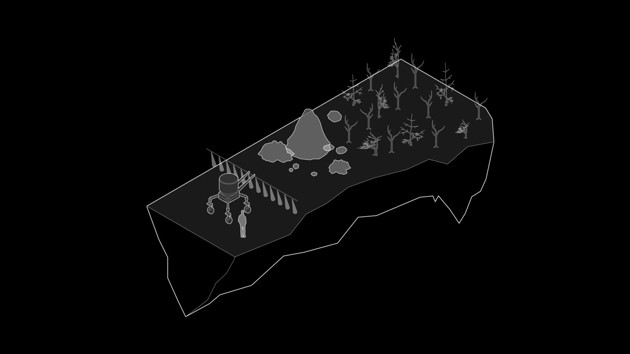 Image:
Umeå Institute of Design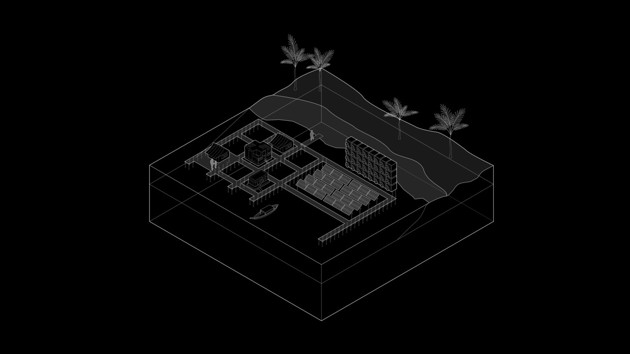 Image:
Umeå Institute of Design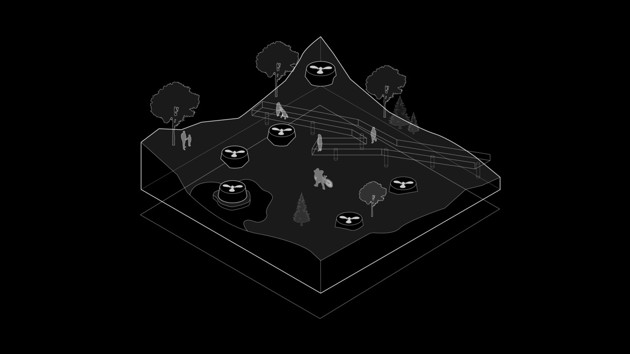 Image:
Umeå Institute of Design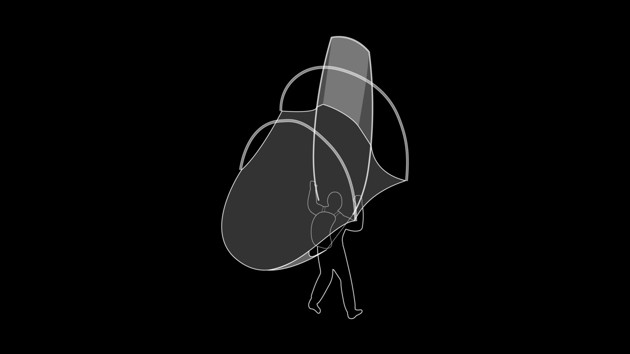 Image:
Umeå Institute of Design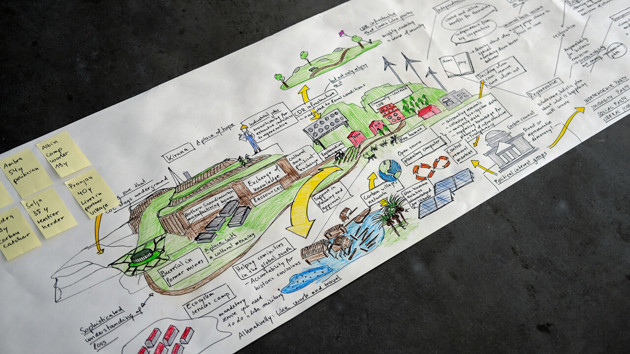 Image:
Umeå Institute of Design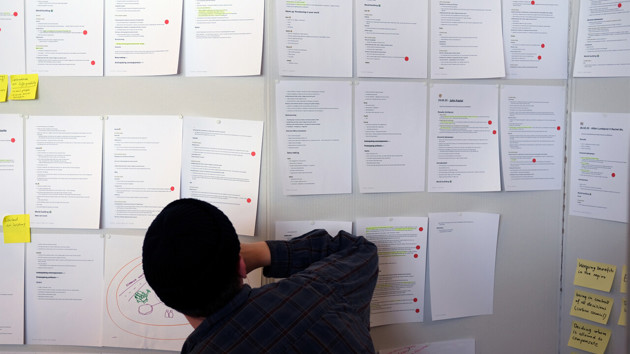 Image:
Umeå Institute of Design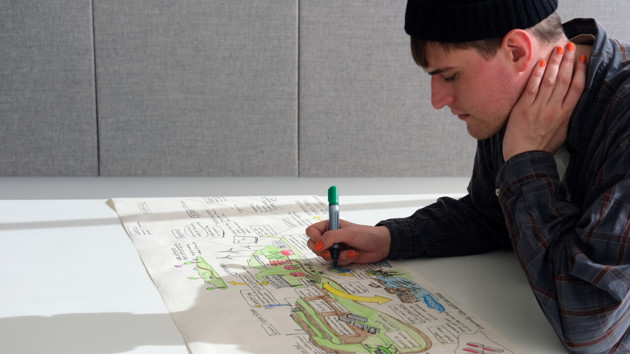 Image:
Umeå Institute of Design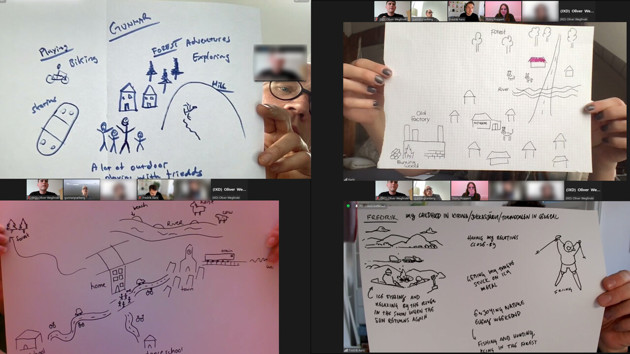 Image:
Umeå Institute of Design