Me&AI
Seeking a valuable and relevant topic for the future of mobility. the author came across the pain point trust in relation to artificial intelligence. Advances in the creation of artificial intelligence and deep learning ensure that our everyday lives are increasingly shaped by algorithms, sometimes consciously, sometimes unconsciously. For many people, this idea causes discomfort, and especially in situations of one's own vulnerability, the question of how an AI will handle more responsible tasks in the future will be essential.
The automotive industry will also be shaped by this issue. In the intelligent car of the future, people will at least partially relinquish both control and privacy. Autonomous driving will be a test of trust for future users, as will the question of digital ethics and the collection of private data.
In this thesis, a possible answer to the question was explored, how we can shape the approach and interaction with technology - especially artificial intelligence - in the future in order to create trustful user experiences. For this purpose, beyond the formal-aesthetic elaboration, the main focus was on interactive solutions and communication with AI, how an AI behaves in the vehicle and how it can contribute to making users feel comfortable in such a context.
BMW Me&AI describes a scenario in which potential customers get to know an intelligent vehicle for the first time and are carefully introduced to its processes and possibilities. Inspired by soft robotics, the presented interior design is mainly defined by a holistic concept of soft interaction surfaces. Three basic scenarios are described in which passengers have the freedom to either look over AI's shoulder, sit back and focus on other things, or be completely on their own. This created a result that became unique in its dynamics and degree of adaptability and posed a real challenge, especially for the creative process, which in retrospect clearly paid off.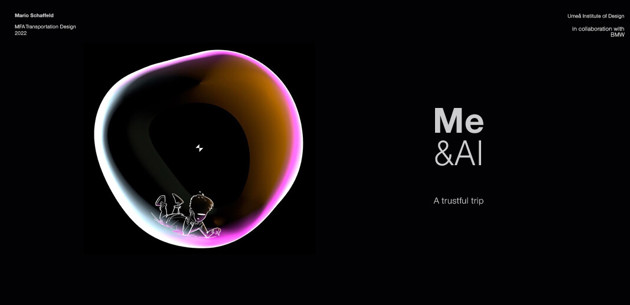 Image:
Umeå Institute of Design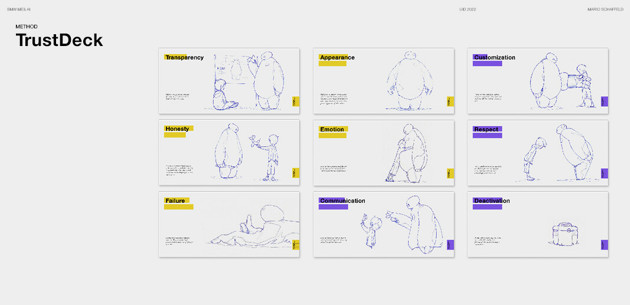 Image:
Umeå Institute of Design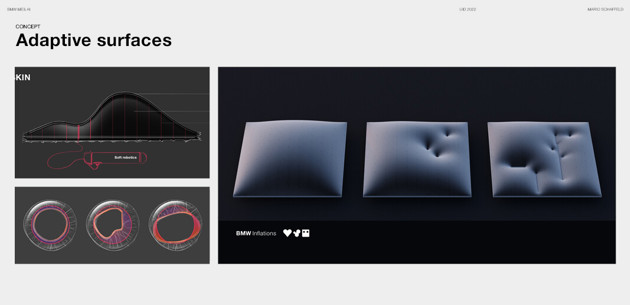 Image:
Umeå Institute of Design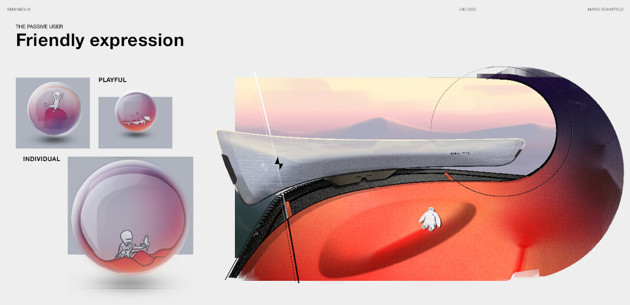 Image:
Umeå Institute of Design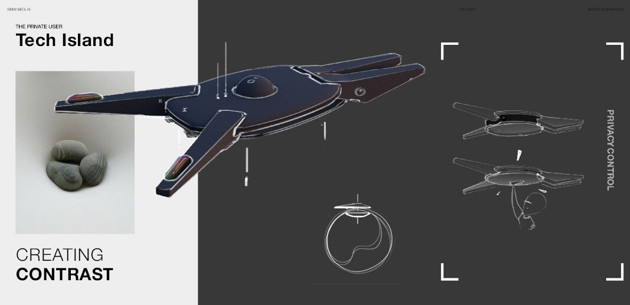 Image:
Umeå Institute of Design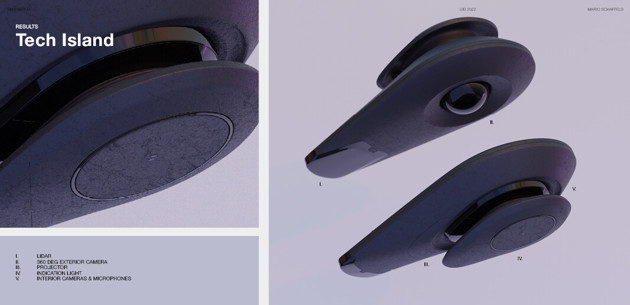 Image:
Umeå Institute of Design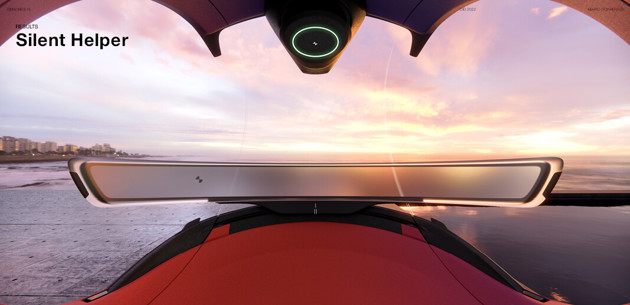 Image:
Umeå Institute of Design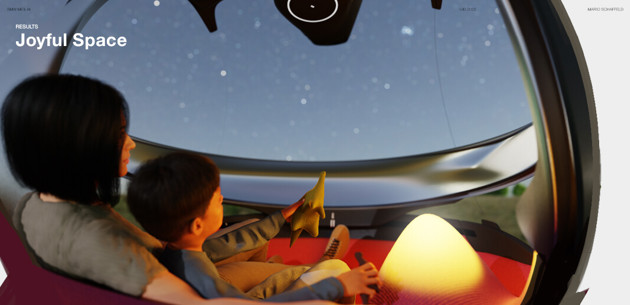 Image:
Umeå Institute of Design