Name: Dominik Abrell
Program: One-year Master's Programme in Finance and Accounting (2005-2006).
From: Hamburg, Germany.
Where are you from?
I was born in Siegen (a town 100 km east of Cologne), studied a Bachelor Programme in Magdeburg and continued there for a German Diploma after my education in Umeå. I'm living and working in Hamburg since 2007.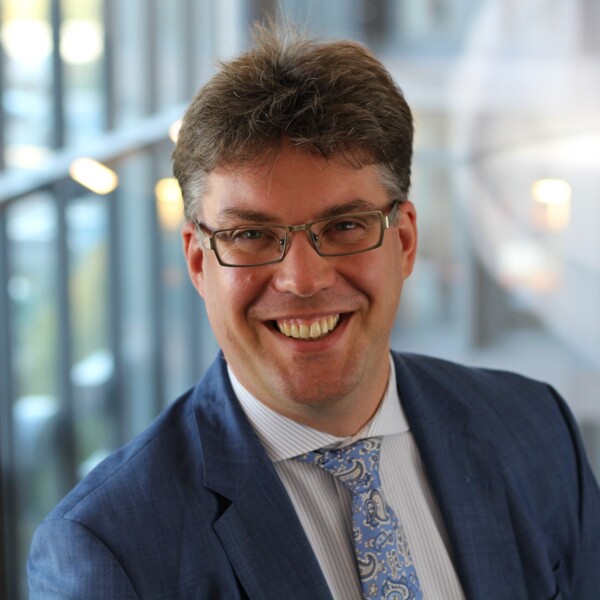 What have you been working with since graduating?
I started my career 2007 as a Real Estate Controller and Asset Manager for large scale shopping malls with ECE Projektmanagement in Hamburg, Germany, one of Europe's largest developers and operators of shopping malls and employer of about 3.500 people.
I'm still with the company and currently heading a team of 12 Asset Managers and Controllers. My team and I are responsible for about 6 b€ Assets under Management for different financial investors.
What was it that made you applied for the programme in Umeå?
I like Sweden and wanted to live there. The university as well as the programme has a good reputation. The information provided on the webpage and the support of the administrative staff prior to enrolling was superb. The programs content was described in detail so that I was sure to learn exciting new stuff. And finally, even 15 years ago, finding housing even was digitalized to a level that I could rent an apartment from abroad without a hiccup.
What was best with the program?
I liked the Swedish system to work on one subject very focused for a few weeks closed by one exam instead of having several subjects parallel for one semester. This ensures to get to know your fellow students and dive into the topic. The practical approach, with a lot of case studies and sometimes external lectures was great. The interaction with the professors/ lecturers was always friendly and "on eye level". I felt professors/ lecturers enjoyed lecturing and the student's interaction.
What was best about Umeå?
The city and nature around it is beautiful and easily reachable by plane. Everybody is getting around by bike. The campus is a real centre for students. Buildings and equipment were very modern. Even 15 years ago you could access the university building at any time with a chip card and super-fast internet everywhere. Sports facilities (IKSU) are great. Food-possibilities could be better – but this is a Swedish problem in general…
Is there any unexpected side of Swedish culture that you would like to tell us about?
My impression was that Swedish students understand studying as a fulltime job. During the week many are studying from morning until evening: Starting with classes in the morning followed by having a lunch break together and doing case study work and individual learning in the library afterwards. Of course interrupted every now and then by a FIKA. But Friday noon the week's work is done, you have beer and pizza and the weekend is for leisure.
Do you have any advice to German students that are thinking of applying to our programs?
Swedish culture and the education system are different from what most Germans might have experienced in German education or what stereotypes you have on Sweden. If you are open minded and willing to swim with the flow of life and learning you will make live-long international friends and have the best time of your life. You won't recognize it then but know it later.
How do you think your stay in Umeå contributed to your career?
The Master's programme in Umeå put together the bits and pieces of my theoretical knowledge I gathered during my German education in a meaningful, comprehensive picture. Without this practical application of theoretical knowledge I believe it would have been much harder in the beginning of my career to be productive and utilize the knowledge.
Beside the educational aspect, staying a longer period abroad without the comfort of being an exchange student in a country I didn't (and still don't) understand the language, shaped my personality. After starting over (again) in a new city, making new friends, dealing with unexpected hurdles, understanding the unwritten rules of a different culture it was easy for me to do exactly this again in my first job.