International alumni groups
Our alumni are spread all around the world. In some countries and cities Umeå University alumni have come together to form groups (or chapters) to organize activities for alumni in that specific area.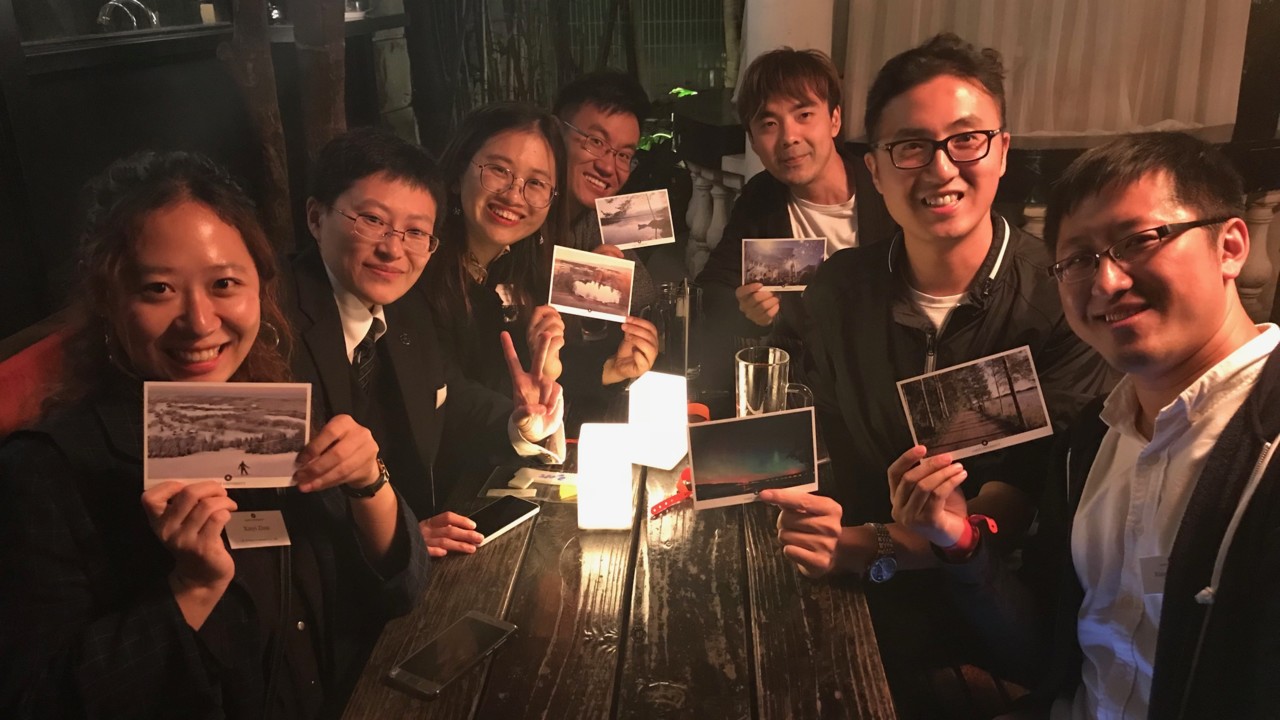 Seven alumni in Shanghai sitting at a table together.
Photo
Jessica Bergström Grahn
A group or a chapter can, for example, organize gatherings, help with student recruitment or offer practical assistance to visiting scholars and exchange students. What the group or chapter aims to is for the participating alumni to decide!

You can find a list of groups or pages for Umeå University alumni in specific countries, below. If you are interested in having activities in your nearby area and there's no group or page for it, please contact the international alumni coordinator.
Asia
China
South Korea
India
North America
USA (Facebook group)
Canada
Europe
Denmark (Facebook group)
France (Facebook group)
Germany (Facebook group)
Netherlands (Facebook group)
Poland (Facebook group)
Spain (Facebook group)
United Kingdom (Facebook group)
South America
International Alumni Coordinator