National School Leadership Training Programme
The purpose of the National School Leadership Training Programme is to educate principals, deputy principals, and preschool managers. The programme runs over three years and encompasses 30 credits, thus, the studies are part time.
The programme consists of three different courses:
First year: Legislation on schools and the role of exercising the functions of an authority
Second year: School leadership
Third year: Management by goals and objectives
The Centre of Principal Development has the responsibility to educate school leaders in three different regions in Sweden, one region in the very north and two in the very south. Currently 770 principals, deputy principals and preschool managers are participating in the programme. The 770 leaders are each part of one of our 27 groups. New students enrol every semester and graduate at the end of their third year.
Lecturers from various fields such as political science, law, sociology, and education teach in our programme. A great many of our lecturers are researchers within their fields.
Back to school
A day at the Head-teacher Training Programme.
Director of Studies
Administration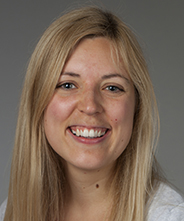 Education administrator, administrator
Financial administrator, administrator